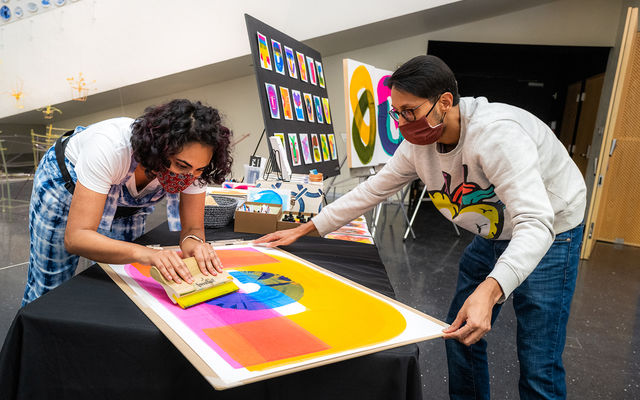 Applications for grants due Oct. 3
Grant applications are now open to organizations and individuals providing art, cultural and educational programming, events or services for Bellevue in 2023. This opportunity is part of the City of Bellevue's Arts and Culture Program mission to encourage and support the arts as a vital part of community life.
Interested individuals and groups can apply online. Applications are due Monday, Oct. 3. An eligibility checklist is required before submitting a complete application.
The Arts and Culture Program provides grants to nonprofits and individuals planning to deliver arts and culture programming in Bellevue or for Bellevue residents. This year, the program offers updated and more straightforward application instructions with new add-on grant opportunities. Here are the key elements of the 2023 grants:
Eastside Arts Partnership (EAP) Support grants offer two-year operating support to nonprofit organizations providing high-quality arts, cultural and heritage programs in Bellevue.
Projects grants provide one-time support to artists and nonprofits for projects that fill cultural gaps and inspire new forms of creative participation, particularly for underserved groups.
Through both grant types, applicants can select to add on a bonus grant for additional funding.
Eligible applicants can apply for either an EAP or Project grant (not both.) Please review the eligibility criteria in the guidelines to determine which grant is best for you or your organization.
All applications are reviewed by members of the professional arts community and the Bellevue Arts Commission. The Arts Commission and the Bellevue City Council approve the grants. Applicants can expect to learn their award status in December. All projects eligible for grant funding must occur in 2023.
Visit Arts Grants for more information, including guidelines, FAQs, timelines and directions to apply. Please contact Manette Stamm ([email protected] or 425-452-4064) with any questions.
Source: City News