Date posted: March 27, 2022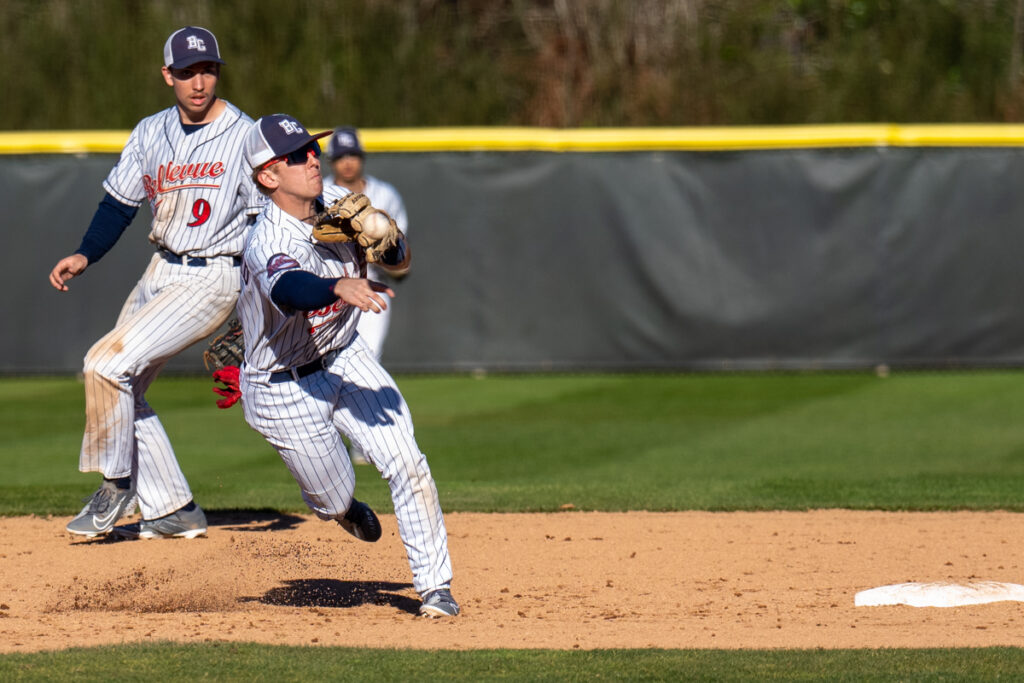 Bellevue College baseball split a four-game series at Spokane over the weekend, sweeping the Sasquatch on Friday by scores of 12-6 and 17-5 before falling and 5-4 yesterday.
In the wild Friday opener, Bellevue jumped out 2-0 in the first before trailing 6-2. The late surge in innings seven through nine ended up being the big blow to Spokane as BC put up 10 runs in the final three frames for the come-from-behind win. Parker Cumberland homered while Troy Baunsgard was 2-for-5. Cam Hoiland was brilliant in long relief, pitching 5 1/3 innings without giving up a walk or a run. In the nightcap, Bellevue held a 7-4 lead and escaped a Spokane comeback as the Sasquatch left the bases loaded in the seventh. BC would then come up big with another 10 runs in the final two innings. Abe Affholter had two home runs and was 4-for-4 while Baunsgard homered and doubled to continue his hot hitting.
In the Saturday opening loss, a big six run first inning led Spokane to the easy win. In the series finale, both teams played an evenly competitive game as Bellevue took an early 3-0 lead before a big four-run fourth put Spokane back up. Baunsgard again came through in the seventh with a two-out RBI single to tie the game at 4 before Spokane would win in walk off fashion with a single up the middle in the bottom of the ninth.
Last Updated March 27, 2022
Source: Athletics Department