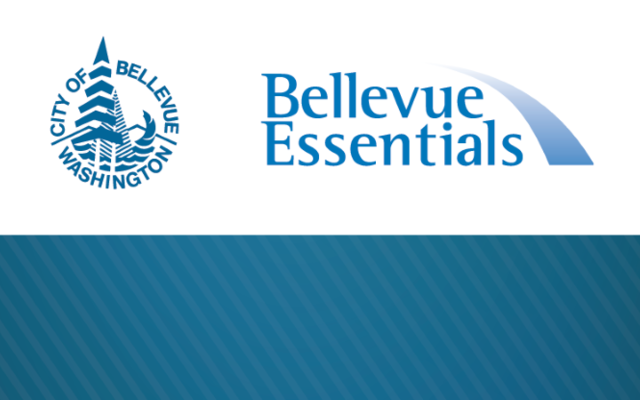 Keynote will highlight need for civic engagement, volunteerism
The community is invited to a public graduation ceremony for the city's resident-focused civic engagement course, Bellevue Essentials. Members of the public will join virtually with 31 course graduates, their families and friends on Wednesday, Dec. 1, at 7 p.m., to learn more about the program and experience a moving keynote speech from Randy Eng, Executive Director of Jubilee REACH.
The graduation is a chance for the community to honor the Bellevue Essentials Class of 2021 as they take their place as leaders in our community and offers all attendees insight into the thinking of a current community leader with a strong vision for the future.
Randy Eng is the Executive Director of Jubilee REACH, a Bellevue nonprofit that builds community through human service support to children and families in our region, including school and community programs, a hospitality center and a thrift store. During the pandemic, Jubilee REACH has been on the front line of community response and resilience.
Mr. Eng's talk, "A Community on a Mission," will highlight continued community needs and the importance of volunteerism and civic engagement if we are to succeed in maintaining a strong and resilient city. Over the past 13 years, Mr. Eng has been a volunteer, donor, member of the advocacy board and on the board of directors of Jubilee REACH. He joined the staff as executive director in 2016.
Welcoming comments at the event will be provided by Mayor Lynne Robinson, who will be joined by 2021 class speaker, Abigail Brown, and Brian Ugai, Bellevue Essentials Alumni President.
Bellevue Essentials is a 10-week civic engagement program for emerging leaders. Due to COVID-19, the 2021 class experienced their Bellevue Essentials learning through interactive Zoom presentations and activities. The public graduation ceremony will take place via Zoom as well.
To join the graduation, log in via Zoom using the information below:
https://cityofbellevue.zoom.us/j/99003353186
Meeting ID: 990 0335 3186
Passcode: BE2021
The next Bellevue Essentials course applications will be available in May, 2022. For information on future participation in the Bellevue Essentials program, please contact Julie Ellenhorn at 425-452-5372 or [email protected].
For alternate formats, interpreters, or reasonable accommodation requests please phone 425-452-6917 (voice) or email [email protected] at least 48 hours in advance. For complaints regarding accommodations, contact City of Bellevue ADA/Title VI Administrator at 425-452-6168 (voice). If you are deaf or hard of hearing dial 711.

Source: City News