Date posted: December 10, 2021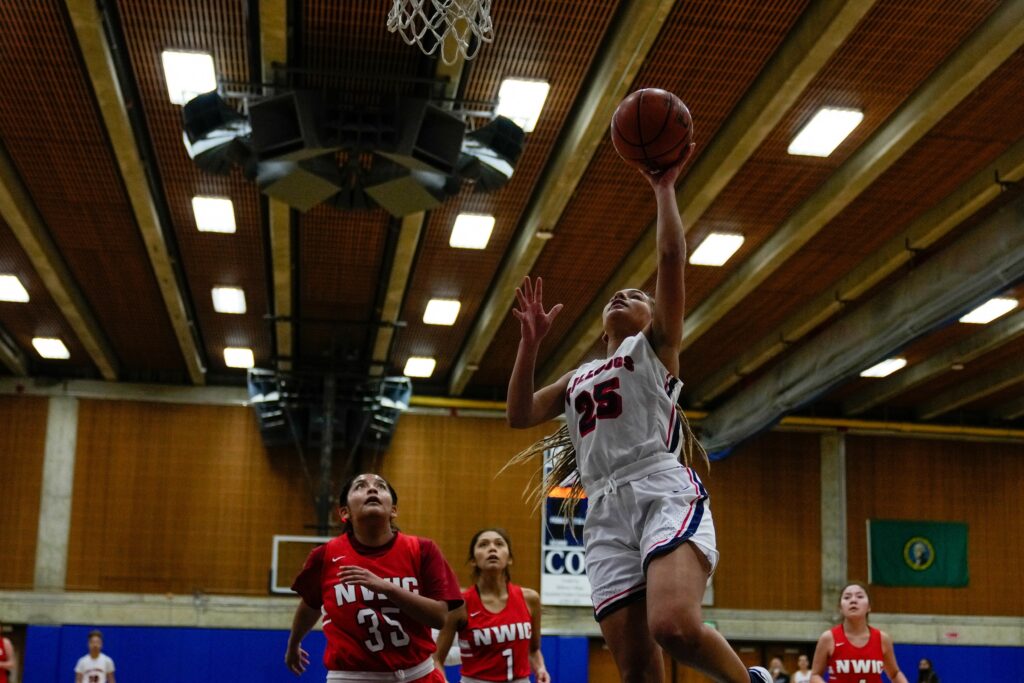 Bellevue College women's basketball used last night's non-league matchup as a stepping stone to break bad habits as the team broke out offensively early for the first time this season in an 86-40 win over visiting Northwest Indian College at Courter Family Athletic Pavilion. Bellevue outscored NW 50-25 in the first half on 55% shooting; a dramatic increase from the team average of 15% over the first three games of the season. Brianna Byrnes was lights out shooting 8-for-10 in the first half. Byrnes finished with 22 points and had three assists and steals as well.
In the third quarter, Head Coach Mel Stubblefield utilized players off the bench as Ilia Carter had six points on a perfect 2-for-2 from the field and free throw line, and snagged down four rebounds.
The game featured a breakout night for newcomer Madison Shephard who had 17 points. The two-sport phenom (Bellevue College softball player also) drained 3-of-5 from the three point arc and had four assists, two rebounds, and a steal; all in 18 minutes of action.
The Bulldogs are 2-2 and have a week off for academic finals before traveling to Roseburg, OR for the Umpqua Crossover Tourney and will play the host Umpqua at 5:00 p.m. Thursday December 16.
Last Updated December 10, 2021
Source: Athletics Department