Date posted: December 17, 2021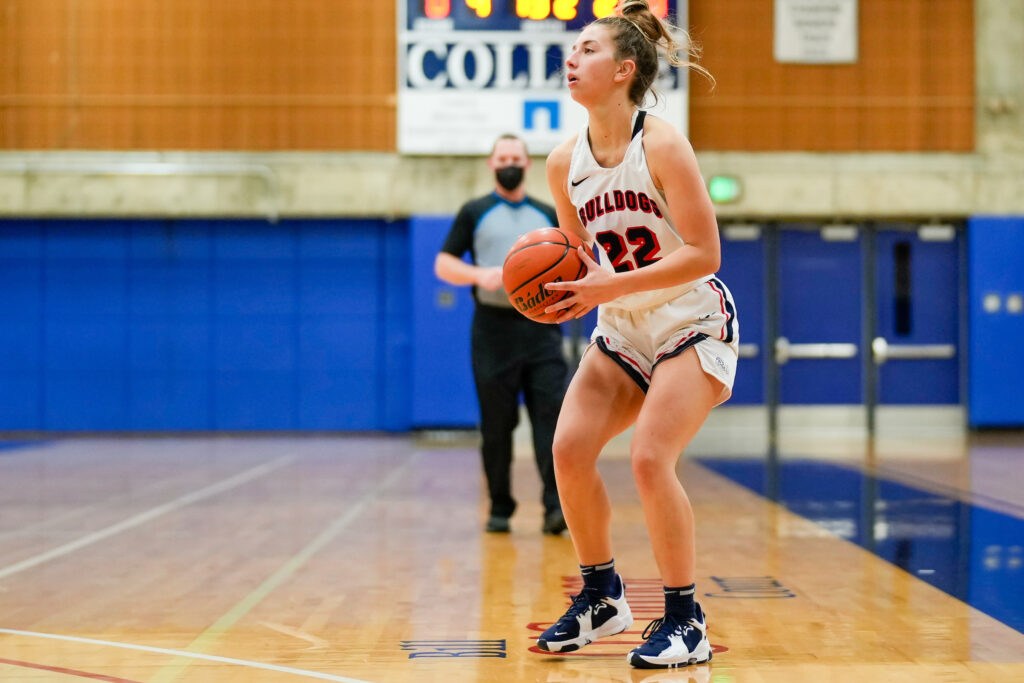 Bellevue College women's basketball jumped out early to a 34-13 lead after the first half en route to a 49-31 win over Pierce on day two of the Umpqua Crossover Tourney in Roseburg, OR today.
In the first quarter, BC took the lead 14-7 despite having only 10 attempts from the field. Helena van Ess made the difference sinking six of seven free throw attempts to pace Bellevue.
Bellevue took control in the second quarter shooting 47% on 19 attempts, 10 rebounds, and four steals. The control of the offense led by Brianna Byrnes gave the comfortable halftime lead. Byrnes had team highs of seven points, five rebounds, four assists, and two steals in the second quarter which gave BC all the breathing room they would need.
In a slower-paced second half both teams combined for only 33 points as the Bulldogs were up by 24 at the end of three quarters. Van Ess and Byrnes had 14 and 13 points respectively to lead Bellevue.
The Bulldogs are now 3-3 and will take on Blue Mountain (OR) tomorrow at 12:00 p.m. in the final round of the the three day tourney.
Last Updated December 17, 2021
Source: Athletics Department