Date posted: May 12, 2022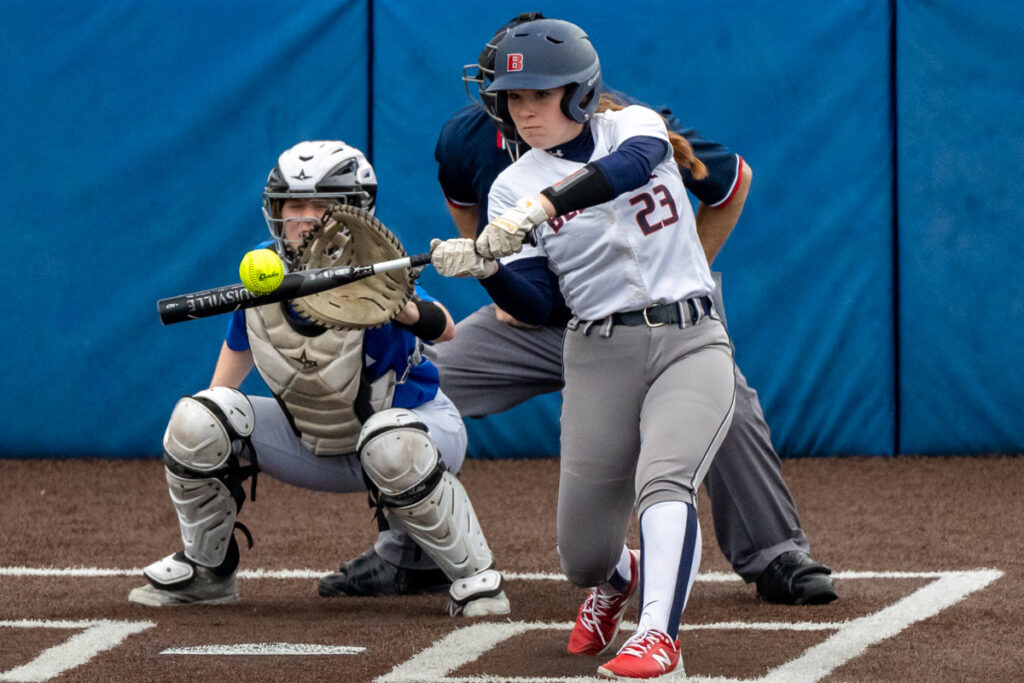 Bellevue College softball split a doubleheader with Everett for the second time this week, falling 2-0 before rallying for an extra-inning 3-2 win in the nightcap. Game one was a continuation of a halted game from earlier in the season and picked up in the fourth inning tied at 0. The Trojans put together three straight hits to seal the win as Everett pitcher Kaylie Hoskins shutdown Bellevue's offense with 16 strikeouts.
In game two, Hoskins continued her dominance in a 0-0 game until the seventh when BC's Madison Shepard homered to break the scoreless game. The emotions swung the other way in the bottom of the seventh as Everett answered with a solo home run to send the game into extra innings.
In the eighth, a two-out single by Morgan Sunchild and a huge error by Everett led to a two-run frame as Haley Winckler followed with another hit to put Bellevue up 3-1. In the bottom of the inning, a leadoff walk, wild pitch, and single gave Everett hopes, but BC's Morgan Schults struck out the final two batters to seal the huge win for the 'dogs.
Bellevue finishes at 24-4 in league and awaits Everett's results in a doubleheader tomorrow vs. Douglas to see who will be crowned North Region champions. Everett is at 22-4 on the year. Regardless of region finish, the Bulldogs will be heading to Spokane for the NWAC Championships May 19-22.
Last Updated May 12, 2022
Source: Athletics Department