Charles Duba, SVP of Institutional Advancement and Strategic Initiatives and Professor of Physics, Computer Science, and Computer Engineering at the DigiPen Institute of Technology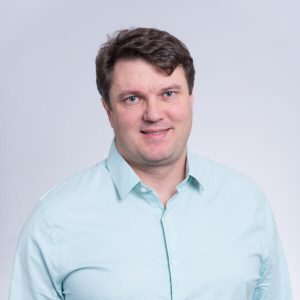 Charles received his BS in physics from UC San Diego and his Ph.D. from the University of Washington where he developed the electronics for an array of neutral current detectors for the Sudbury Neutrino Observatory (SNO). He shared the 2016 Breakthrough Prize in Fundamental Physics for his work with SNO in solving the 35-year-long Solar Neutrino Problem.
Dr. Duba started teaching physics at DigiPen Institute of Technology in 2000. He has been a department chair, associate dean, program director, and executive while creating unique classes, programs, and experiences from summer courses on RC plane flight to physics engine design.
Charles has worked as a technical editor for a book on Game Design and Prototyping and served as a technical reference for Project Hail Mary.
Prof. Duba serves on nonprofit boards, including the Alexandria Archive Institute and Move Redmond. Charles has a wife and two children, the latter of which he coaches in soccer, baseball, football and softball.
Source: Bellevue Rotary Club