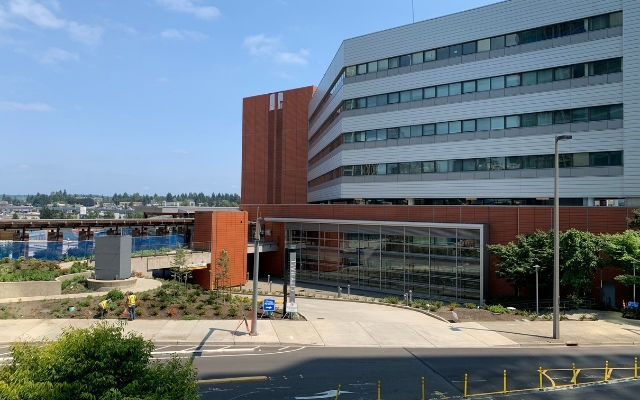 With the spread of the coronavirus continuing to slow here and many state restrictions lifting today (June 30), Bellevue City Hall will reopen to the public with limited hours and services beginning Tuesday, July 6.
This milestone marks the start of a phased transition to full, in-person services and hours. City Hall and some other city facilities have been closed since March 2020 in response to state directives intended to slow the spread of COVID-19.
"It is so encouraging to reach this point," Mayor Lynne Robinson said. "While city employees have managed to successfully deliver key services online, they are ready to serve community members in person again at city facilities."
During the initial phase of facilities reopening, City Hall will be open Monday-Friday, 8 a.m.-4 p.m. Per state requirements, all visitors must pass self-health screenings, and unvaccinated employees and visitors must wear face coverings while indoors. The city also welcomes any visitors who choose to continue wearing a mask based on their individual comfort level.
Select services available on July 6 include:
Service First help desk
Utility bill payment (9 a.m.-noon)
Police records
The Development Services permitting center will continue to serve customers via phone and email, with in-person visits expected to resume later in July. The City Council will continue to meet virtually until later this year.
Community centers and other city activities and facilities have already begun opening to the public. Reopening plans are still being formulated for facilities such as Mini City Hall and police substations.
"We pride ourselves on providing exceptional public service, and know it will be a little easier to do that with both online and in-person options," City Manager Brad Miyake said. "I also want to recognize and commend the many dedicated employees who have been serving residents in person throughout the pandemic. We couldn't have gotten this far without them."
More information on the status of city facilities as the transition continues can be found at COVID-19.
Source: City News