Date posted: February 24, 2022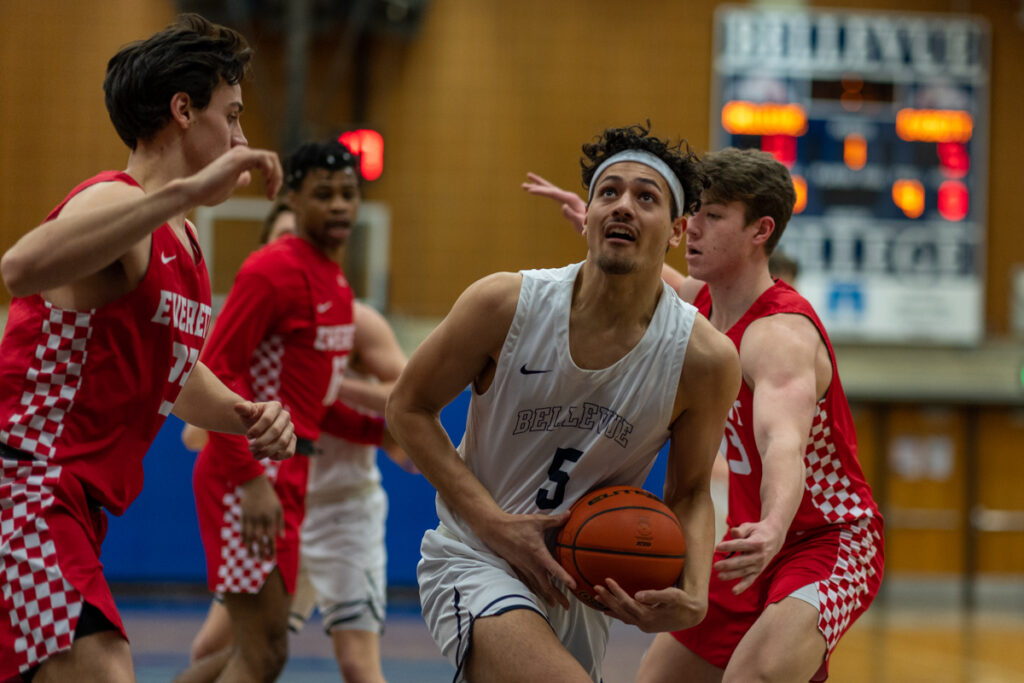 Bellevue College men's basketball fell victim to it's worst shooting night of the year and could never recover in a 73-48 loss last night to visiting Skagit Valley. Bellevue was just 9-for-29 in the first half and could only connect on three three-pointers and committed seven turnovers as Skagit Valley built up a commanding 40-25 lead at halftime.
After jumping out 7-0 to start the game, with an early sign that Bellevue would blow out Skagit Valley, the tides turned as the Cardinals went on an 11-1 run over the next two minutes to flip the momentum which stayed it's course throughout the game.
In the second half, in a desperate need for points to catch up, the 'dogs suffered with 1-for-10 shooting from three-point range and could get no closer than 17 points for the rest of the game.
Bishop Tosi led the Bulldogs with 15 points and seven rebounds; both team-highs. Bellevue fell to 5-5 (15-7 overall) and slipped into a tie for fourth place in the North Region. With four games remaining, every game is critical for the 'dogs to make the playoffs. They travel to Shoreline this Saturday February 26 for a 4:00 p.m. tipoff.
Last Updated February 24, 2022
Source: Athletics Department