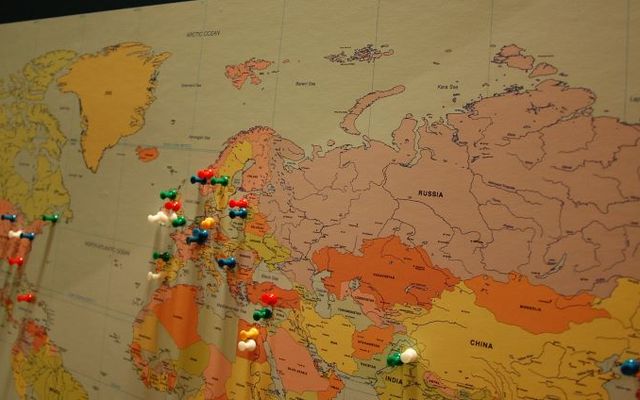 Join in with Cultural Conversations as members of the community share their experience of travel to a place of belonging during the COVID-19 pandemic, both to far-away places such as Japan, Ukraine and India as well as closer to home to connect with loved ones. What can we learn from these stories and how to support the community who can and cannot make the trip?
We are reminded that those of us who travel have a level of privilege including financial, time, healthcare access and safety. What if one is presented with a set of different challenges and global barriers to freely enter other countries? Or perhaps due to fear, local community members have not traveled very far from home during this time.
The conversation will be held virtually on Nov. 16, 1-2:30 p.m. Following the virtual presentation and storytelling, we invite attendees to share their own story in small group conversation.
Cultural Conversations, a program entering its twelfth season, has transformed relationships and perspectives among diverse women in our community through education and storytelling.
For more information, to register for the event and receive the Zoom link, or for accommodation needs, please contact [email protected] or call 452-452-6836.
For alternate formats, interpreters, or reasonable accommodation requests please phone 425-452-6917 (voice) or email [email protected]. For complaints regarding accommodations, contact City of Bellevue ADA/Title VI Administrator at 425-452-6168 (voice). If you are deaf or hard of hearing dial 711. All in-person meetings are wheelchair accessible.

Source: City News