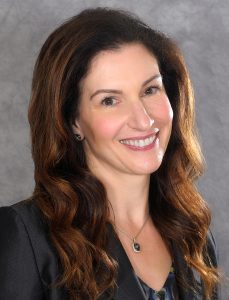 A partner at Northwest Eye Surgeons, Dr. Rostov is Director of cornea, cataract and refractive surgery and Global Medical Liaison at SightLife. Dr. Rostov completed her preclinical medical education at Harvard Medical School and a research fellowship in ophthalmology at Massachusetts Eye and Ear Infirmary before receiving her M.D. from Washington University in St. Louis. After UCSF internship, she completed her ophthalmology residency at Washington University and then served as a Heed Fellow with Dr. Richard Lindstrom in Minnesota.
Dr. Rostov was the first surgeon to perform and teach femtosecond laser keratoplasty in New Delhi, India. Since 2009, she has served on the medical advisory board and then as Associate Global Medical Director at SightLife, a global health organization whose mission is to eliminate corneal blindness worldwide, and travels to India regularly to teach cornea transplantation techniques. In addition, she helped SightLife start its Grateful Patient Program, which gives corneal transplant recipients the opportunity to connect with the family of their tissue donor and advocate for eye donation. She also has helped create an international corneal fellowship for Ethiopian surgeons with Himalayan Cataract Project. She is President-elect for CedarsAspens and is an OWL ( Ophthalmic World Leader) board member.
Dr. Rostov is the recipient of the 2019 Diane Sabin Mission Impact Award, The 2019 Cedars Aspens Founders Award, named in the Top 100 Power List for The Ophthalmologist Publication for 2020, was the recipient of the Spencer Thorton 2017 Humanitarian Award, a Senior Achievement Award from AAO, Millennial Eye Outstanding Female Ophthalmologist Award, and serves on several AAO and ASCRS committees. She is a complex cataract surgery CRST section editor, OSN cataract editorial board and is on editorial review boards for AJO, JCRS and JRS.
Current research includes clinical trials for IOLs and crosslinking for keratoconus, ZEDS study, new technology IOLs and femtosecond laser keratoplasty techniques. Dr. Rostov is a frequent speaker and course instructor nationally and internationally, and has helped create a curriculum for teaching endothelial keratoplasty in lower and middle income countries.
She enjoys running, snowboarding, swimming, cycling, SUP, cooking and spending time with her family.
Source: Bellevue Rotary Club