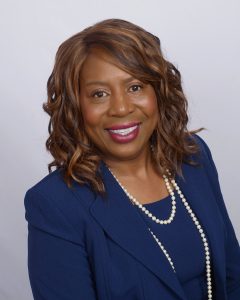 Dr. Karen A. Johnson (she/her pronouns), goes by Dr. J, is the inaugural Director for the newly created Washington State Office of Equity, established by the legislature and signed into law in April 2020.
The office will work with agencies to increase access to equitable opportunities in order to bridge opportunity gaps and reduce disparities. The office will also work with communities to develop the state's five-year equity plan.
An inspiring, authentic, servant leader with decades of experience in both managerial and leadership roles in the non-profit sector and in federal and state government, Dr. J is energized by helping others excel.
She lives her legacy by unapologetically championing and challenging others to embrace, emulate, and embed a culture where everyone commits to collectively value, include, hear, and respect each other so that individual and organizational excellence is realized.
She volunteers her time with people, places, and purposes focused on children, environmental justice, and underserved populations. A few examples of her current and former board service include the South Sound YMCA, Thurston Climate Action Team, the Making a Difference Foundation, Black Alliance of Thurston County, and the YWCA of Olympia.
She holds a bachelor's degree in occupational therapy, a master's in public administration, and doctorate in Urban Services. She is also a member of the 2018 Leadership Women America cohort.
Dr. J says, "I will work toward equity and justice for all… until justice rolls down as waters."
Source: Bellevue Rotary Club