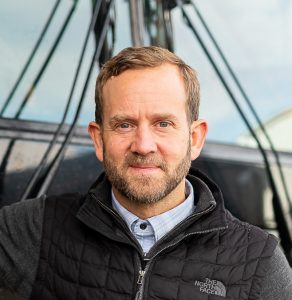 Jeremy Butzlaff is the President of MTRWestern, the Pacific Northwest's leading bus, motorcoach, and corporate transportation provider. The company's clients include colleges, businesses, sports teams, entertainers and tour operators. Jeremy is an experienced Transportation, Hospitality and Business Development Executive, having spent extended time with Holland America prior to joining the MTR team.
Jeremy's passions have always centered around travel, adventure, tourism and hospitality. He has a strong acumen for business development and for creating strong and meaningful relationships with colleagues and clients alike. Over the past 5 years, Jeremy's intellectual curiosity and desire to effect both climate and industry change has lead him to become a leader within the battery operated/EV world of mass-passenger transportation. Recently, MTRWestern, along with their partner Flix, became the first privately-owned carrier in North America to operate a 100% battery-electric motor coach in an intercity/interstate fixed route service. As a leader in college and professional sports travel, MTR was also the first company to carry professional teams (NHL) with a 100% battery-electric vehicle and over the course of our 1,700-mile journey, we were able to achieve 300+ mile legs.
Jeremy lives in Seattle with his wife Beth and daughter Campbell. In his free time, he can usually be found chasing their daughter across ski area to ski area, supporting her alpine ski racing dreams.
Source: Bellevue Rotary Club