Date posted: April 18, 2022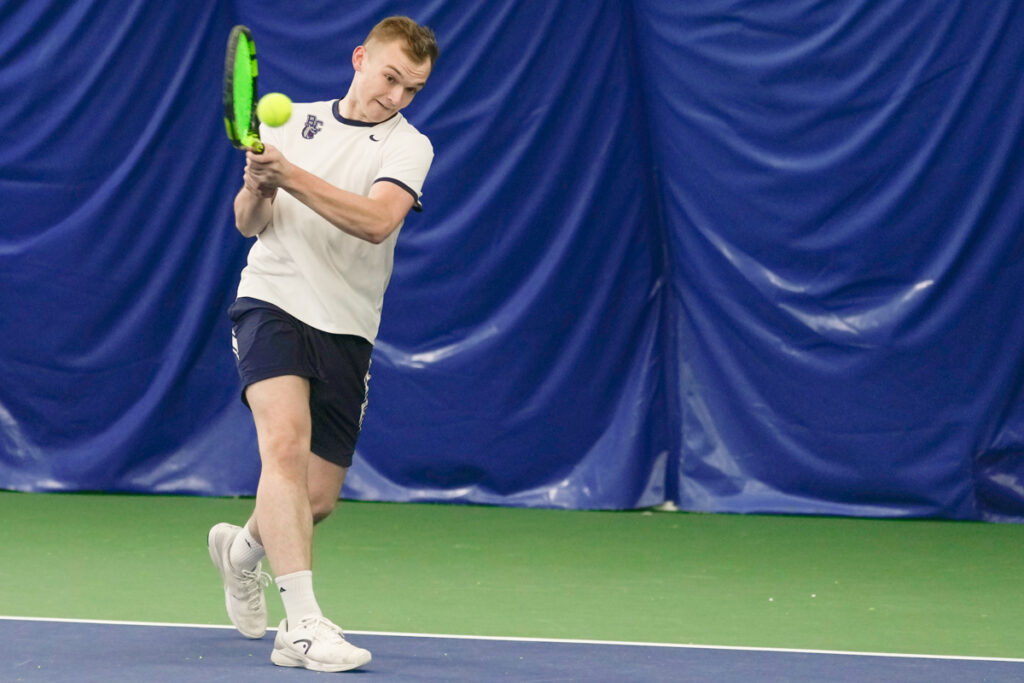 Lewis & Clark men's tennis posted an 8-1 win over Bellevue College in their regular-season finale on Saturday afternoon at the L&C Tennis Bubble.
The Pioneers jumped out a to a 3-0 lead after doubles and won five of the six singles matches to earn the exhibition victory.
In doubles play, Matt Chio and Alberto Dos Santos got Lewis & Clark off to a strong start with an 8-1 win at second-flight doubles.
Miles Stone and Bennett Gazor pushed the advantage to 2-0 with an 8-3 victory at third doubles.
Bellevue earned their lone win in singles play at third singles, when Kyle Nget defeated Hausler 6-1, 6-3.
Bellevue's next match is April 22 at Spokane. First serve is set for 1:00 p.m.
Last Updated April 18, 2022
Source: Athletics Department