Date posted: March 27, 2022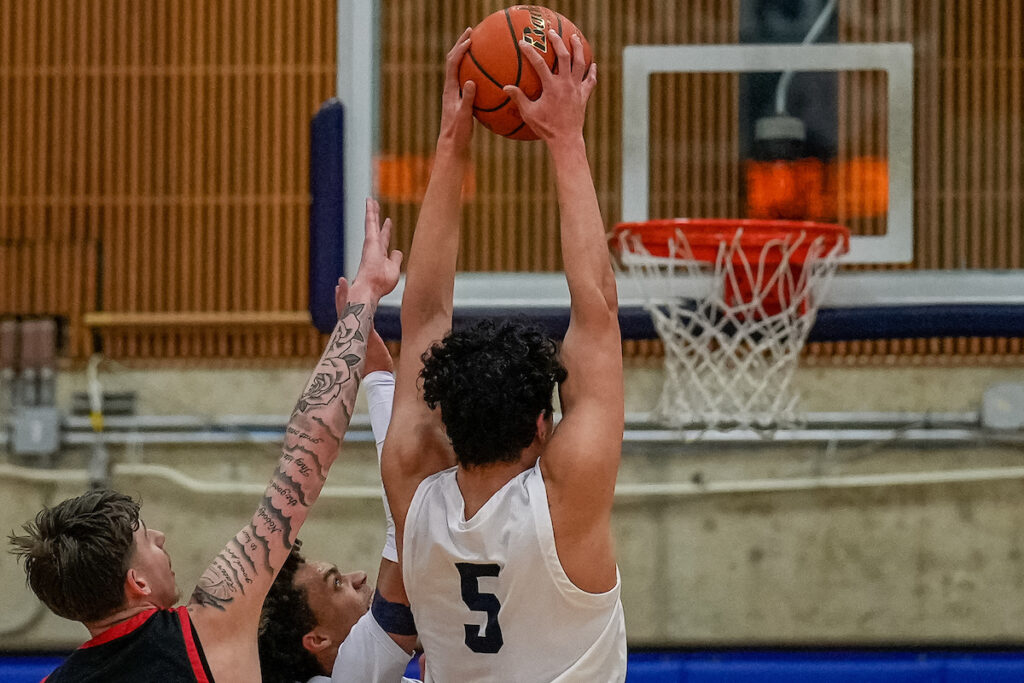 After holding a slim lead at halftime, Bellevue College men's basketball went cold, shooting only 24% in the second half as Yakima Valley overtook the Bulldogs 70-57 in the NWAC title game. Bellevue, which rode the hot hand of Maui Sze throughout the entire playoff run, got off 34 attempts and had chances, but could only make eight and went 4-of-18 from three-point range. Yakima was 14-for-25 and held a 24-13 rebounding advantage in the critical second half.
At the 15:34 mark, after a Sze three-point miss, Yakima came down the floor and cashed in on a three ball from Godwin Ilumoka which began a Yakima stretch that would see the lead by the Yaks gradually increase to over 10 which Bellevue could not overtake.
In an attempt to quickly make up for the gradually increasing deficit, Bellevue continuously came down court and had one and done missed three-point opportunities as Yakima controlled the boards, denying Bellevue of any second chance points.
Bellevue did manage to whittle the lead down to seven at 61-54 with 2:39 remaining on a layup by Bishop Tosi, but Yakima countered with a bucket by Quentin Raynor as the Yaks would not allow BC to get any closer. Tosi led Bellevue with 17 points and 11 rebounds.
The year was a wild one for Bellevue, who opened up North Region play ranked #1 in the NWAC Coaches' Poll before dropping four in a row. On the brink of not even making the playoffs, Bellevue came up big to close up league play winning their final four games, and won all three overtime games down the stretch. Bellevue ended the season at 22-8 and matched the NWAC runner-up finish with the 2007 Bulldog squad.
Last Updated March 27, 2022
Source: Athletics Department