Date posted: November 19, 2021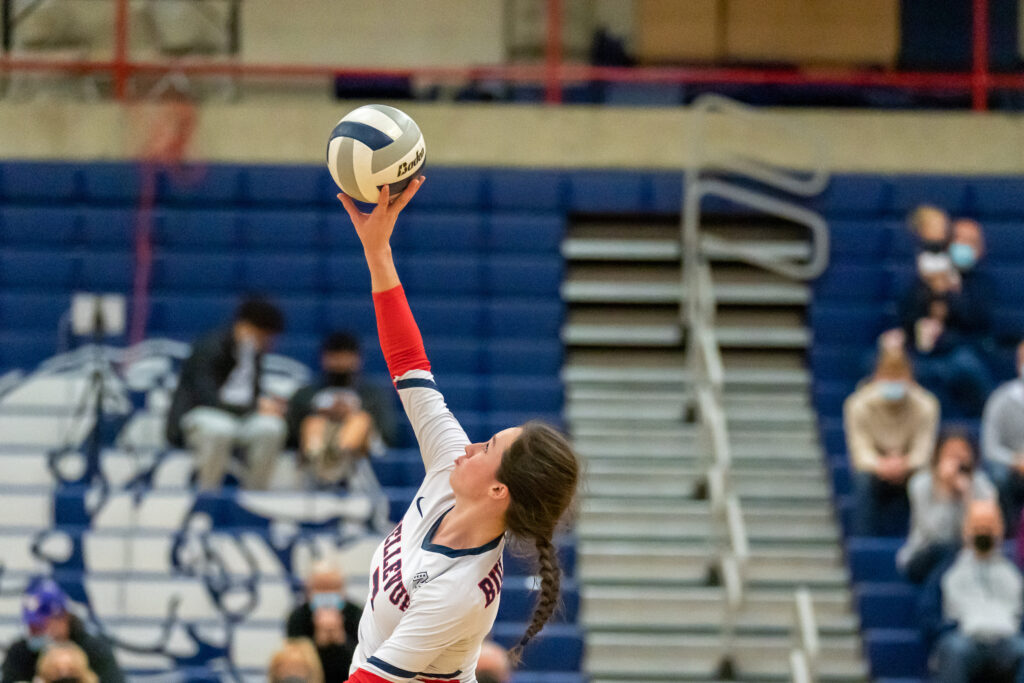 Bellevue College volleyball displayed a flip of a switch like no other today by coming back from an opening-round loss to Linn-Benton and being down 2-0 to region-rival Whatcom in a loser out match to somehow winning the latter by scores of 21-25, 15-25, 25-19, 25-23, 16-14.
Bellevue's offense, which sputtered for most of the day, came on late in set three against the Orcas as Arianna Bilby led the 'dogs in their comeback. Down 7-5 in what appeared to Bellevue's final set of the season, Kate Hanson had two aces to give Bellevue life. From that moment on, the Bellevue squad fans have been accustomed to all year returned as Bilby slammed home the winning point in the 25-19 win. Bilby had five kills and had the set winner in set four.
In the final set to 15, the squads exchanged leads four times as Bilby once again had the set and match winner on a set by Justine Benson. Marina Tukan came off the bench for Bellevue and was a pivotal player with three kills, including a crucial point to put BC up 15-14 before Bilby's putaway.
The thrilling win was a bit of a feel good moment after losing in the opener against top-ranked Linn-Benton, 14-25, 12-25, 25-21, 20-25. Bellevue is now in another loser-out game tomorrow at 4:30 p.m. against the loser of the Lane-Skagit Valley match. If the 'dogs win, they will play again at 8:30 p.m. for the right to play on the final championship day. Tourney details can be found here.
Last Updated November 19, 2021
Source: Athletics Department