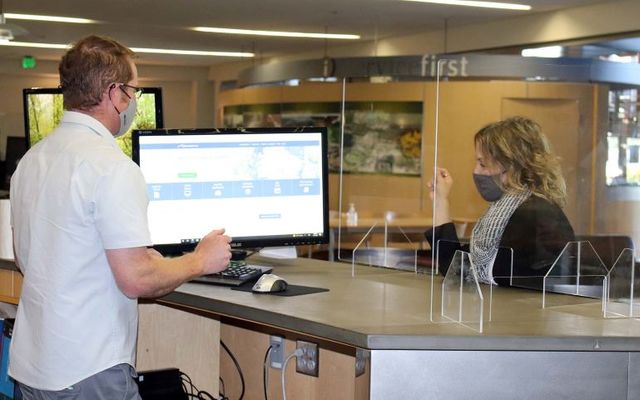 On Monday, August 2, the Development Services Permit Center at Bellevue City Hall further expands business hours for in-person services. Staff will be available 8 a.m.-4 p.m. Monday, Tuesday, Thursday and Friday. On Wednesday, in-person services are available 10 a.m.-4 p.m.
Development Services offers one-stop permit shopping for land and building development. Department staff review plans, inspect projects and investigate code violations. These services ensure that projects are safe and aligned with federal, state and city codes. More information about permits, the paperless permitting process and how to submit applications and upload plans is available on the Development Services Permits page.
For customers with general questions about permits and the permitting process, staff are available via phone and e-mail, as well as in person. Development Services is also offering virtual permit center appointments, to allow customers to schedule one-on-one time with permit technicians and plan reviewers via video meeting. Visit the virtual permit center page to learn more about the types of appointments available and to book a virtual permit center meeting.
For a full list of city services offered in person, as well as service hours, please visit the city's COVID-19 response page. Masks are required for visitors to Bellevue City Hall.

Source: City News