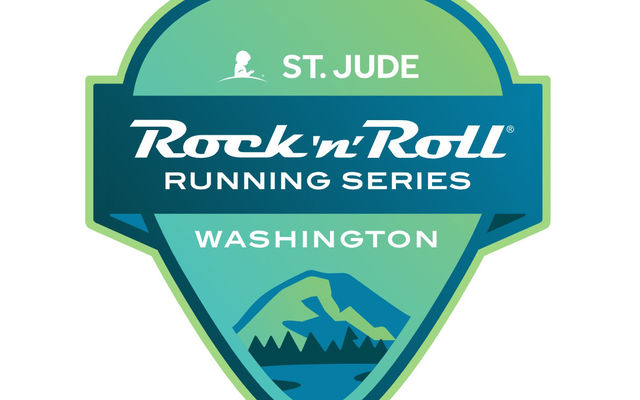 Iconic half-marathon attracts runners from around the world
Those who visit, live or work in Bellevue know this city in a park that welcomes the world is a beautiful, vibrant location. Next year, runners from around the world will experience the city in a whole new way when they race through its streets as part of the 2022 St. Jude Rock n' Roll Running Series Washington event.
The event is scheduled for Saturday and Sunday, Sept. 3-4, 2022, with a half marathon, 5K and a distance for children. St. Jude Children's Research Hospital is the event charity partner and participants can raise funds for the hospital as they train.
"I am thrilled the Rock 'n' Roll Series is coming to Bellevue," said Mayor Lynne Robinson. "The opportunity to host this iconic event is an honor for the city, made even more significant by having St. Jude as a charity partner. We look forward to participating in and supporting this international gathering and celebration of health as we showcase our community."
Running routes through the city are still to be determined. The City of Bellevue has an informational page with event-weekend details and ways the community can participate in the event. This running series is characterized by live music and other presentations from locals. Residents can sign up to receive alerts as more information becomes available in the months leading up to the event.
"Bellevue has planned for this kind of opportunity in our economic development strategies and we will be working closely with race organizers to fully prepare for this event in our community," said Mac Cummins, director for Bellevue's Community Development department. "We are eager to show the best of Bellevue and our region to the runners and families coming to enjoy the Rock 'n' Roll Washington experience and music scene."
"Following a three-year hiatus, we're excited to once again be bringing the Rock 'n' Roll Running Series back to Pacific Northwest," said Elizabeth O'Brien, managing director, North America for The IRONMAN Group, owners of the Rock 'n' Roll Running Series. "Runners and walkers alike will expect action-packed, music-filled race days with scenic views."
During the race weekend, runners and walkers of all levels from around the world will take in the sights and sounds of fall in the Pacific Northwest on Saturday, Sept. 3 for the Rock 'n' Roll Washington 5K and on Sept. 4 for the Rock 'n' Roll Washington Half Marathon.
Bellevue's Downtown Park will be event headquarters, and race participants will experience the beautiful landscapes and views from Lake Washington to Lake Sammamish during the run, including abundant parks and open spaces, unique neighborhoods and vibrant art and culture of the area. The musically themed event will showcase the strong musical talent and influences of the Pacific Northwest as on-course performances and community presentations cheer competitors. There will be a festival at the finish line.
Presale registration for the 2022 Rock 'n' Roll Running Series Washington opens on Wednesday, Dec. 15. Runners and walkers alike can register or find out more information by visiting RunRocknRoll.com/washington.
Source: City News