Date posted: February 2, 2022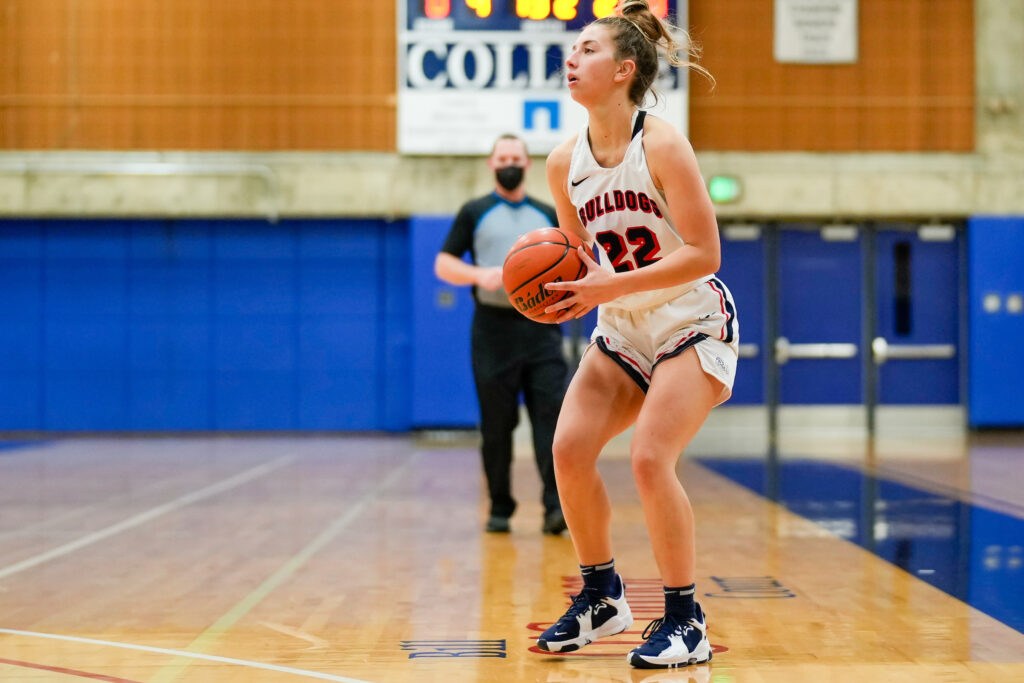 Bellevue College women's basketball fell victim to nine first quarter turnovers and gave early ball control to visiting Shoreline in a 75-58 loss tonight at Courter Family Athletic Pavilion. Shoreline's offense was in possession of the ball for the majority of the first quarter by throwing up 17 field goal attempts, hitting eight for a 47% clip. The Dolphins also dominated early by going a perfect 12-for-12 from the free throw line to give them an early 28-16 lead.
Although Shoreline cooled down in the second quarter, the Bulldogs could not get anything to fall. Helena van Ess was BC's lone player who could find the net scoring the team's entire seven points in the quarter with a field goal and 5-for-5 shooting from the line. Her contributions were all the 'dogs could offer as the club shot a dismal 1-for-15, stymieing any chance of a comeback.
BC would gain control offensively in the fourth quarter but the damage was already done, down by 25 at the end of three quarters. van Ess had 16 points to lead Bellevue. The Bulldogs are now 0-4 in North Region play and 3-8 overall. They travel to Olympic on Saturday February 5 for a 2:00 p.m. tipoff.
Last Updated February 2, 2022
Source: Athletics Department