Date posted: May 11, 2022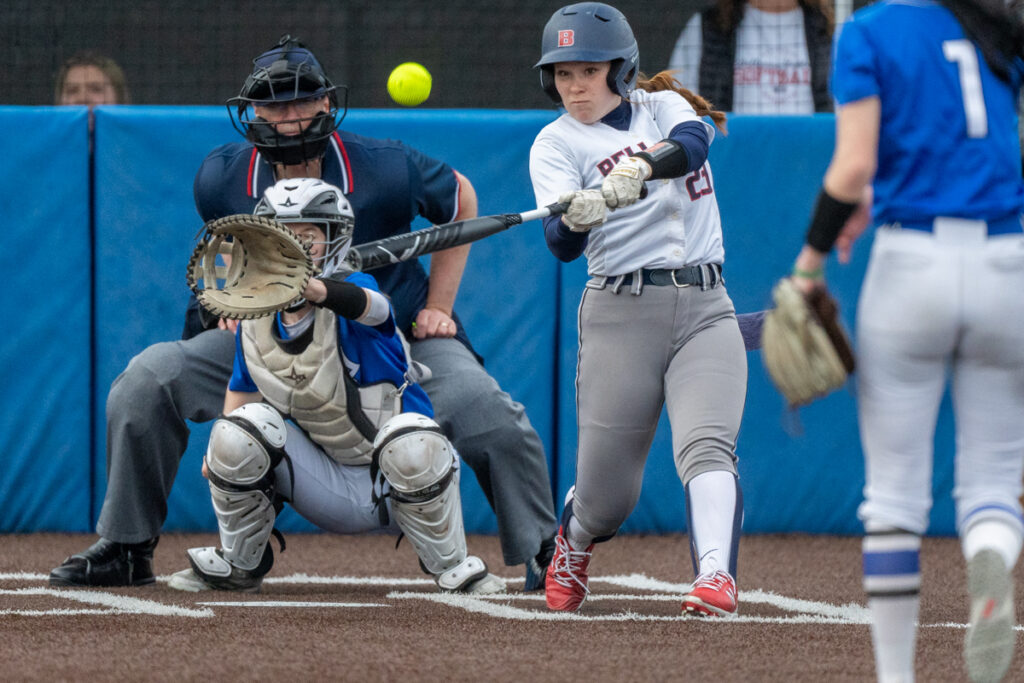 Bellevue College softball cruised to a 7-1 win yesterday at Pierce, in a make-up game from a previously rained out date. Although the score was relatively close with BC holding only a 2-1 lead through five innings, the Bulldogs controlled the game by outhitting the Raiders 16-4.
Bellevue got on the board in the first as Haley Winckler tripled in Morgan Sunchild and Katie Fodge. Pierce would strike back with one in the bottom frame before the game would go scoreless until the late innings in which the 'dogs plated five runs over the last two innings for the comfortable win. Isabella Qunell homered in the two-run sixth before RBI hits by Madison Shepard and Katy Paz led to a three-run seventh.
Bellevue is now 23-3 in league (29-4 overall) and faces off with Everett today for the North Region title. Both teams have three losses as BC closes out their regular season today.
Last Updated May 11, 2022
Source: Athletics Department