Date posted: April 29, 2022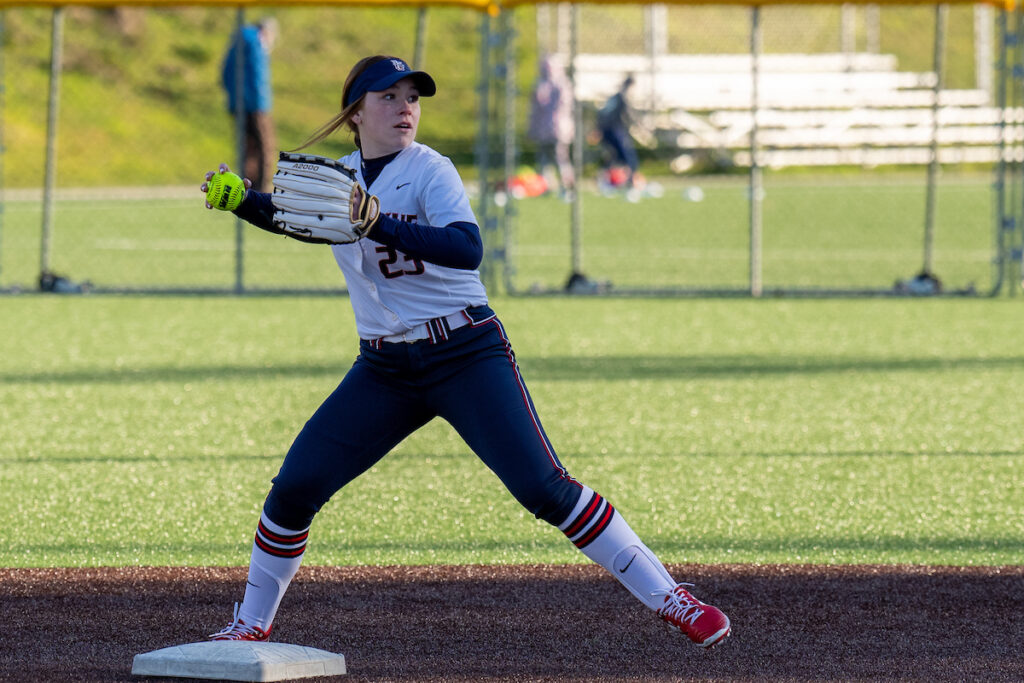 Bellevue College softball split a doubleheader today at Edmonds, falling 3-0 in game one before the bats came alive in a 14-5 win in game two.
In the opener, BC's Kaci Imus and Edmonds' battled in the circle as both pitchers went the distance. Edmonds struck early with three runs in the first two innings which was all the Tritons would need to claim the game one victory. The 'dogs had only two hits and had their only chances as scoring squashed in the third and fourth innings attempting to steal second base, only to be thrown out by Edmonds' Anna Fridell on both attempts.
Game two started off as perhaps a sign of an Edmonds sweep as the Tritons raced out front 3-0 in the first. Bellevue would then get things going offensively by plating five runs in the third on six hits. Christina Tadvick and Kelci Studioso led off with hits before the big blow by Morgan Sunchild who blasted a two-run home run. Katie Fodge hit another two-run shot in the fifth to put BC up 8-5. Tadvick then had a 2-RBI single to make it 10-5. A key error by Edmonds in the seventh led to another big inning as Isabella Qunell doubled to bring home Madison Shepard and Katy Paz for the final 14-5 score.
Bellevue's games slated for tomorrow at Douglas have been postponed due to expected heavy rain and are tentatively scheduled for a make up next Wednesday. Bellevue is now 19-2 in league and 25-3 overall.
Last Updated April 29, 2022
Source: Athletics Department