Date posted: March 9, 2022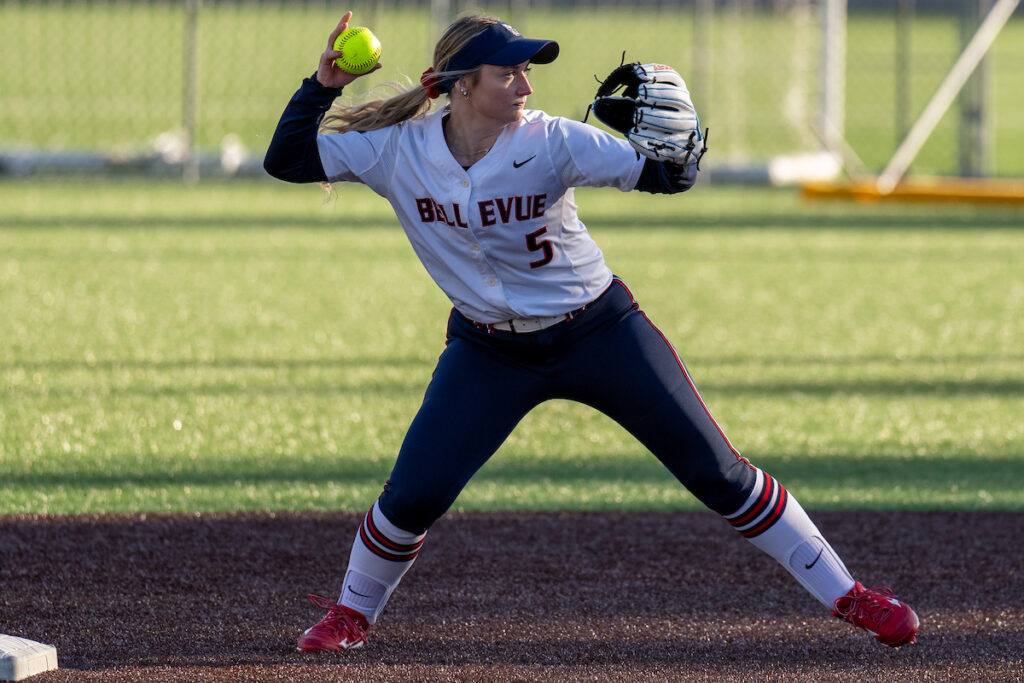 Bellevue College softball swept a doubleheader yesterday from visiting Centralia 7-6 and 13-7. The Bulldogs posted their second walk-off win of the season; this one an extra-inning affair that lasted 8 innings as two singles by Taylor Wong and Zoe Morris coupled with two walks led the the 'dogs win in game one. Morgan Sunchild went 3-for-4 in the game and scored twice.
In game two, after spotting Centralia a 3-0 lead after the first inning, and a 7-2 lead after two, the offense rallied late and pushed across 10 runs and 15 hits over the final three innings to blow the game open. BC pieced together the win on the mound using three pitchers in the circle as Madison Shepard, Katie Fodge, and Sunchild all kept BC in the game until the bats came alive. Kelci Studioso was 4-for-5 with 4 runs, 2 runs, 2 stolen bases, and 2 RBI's. Christina Tadvick continued her offensive prowess with a 4-for-5 showing at the plate and 3 RBI's.
Bellevue is now 6-1 on the year and riding a three-game win streak. The 'dogs have some time off before hosting Pierce Saturday March 19 for their league-opener at 12:00 p.m.
Last Updated March 9, 2022
Source: Athletics Department