Date posted: March 18, 2022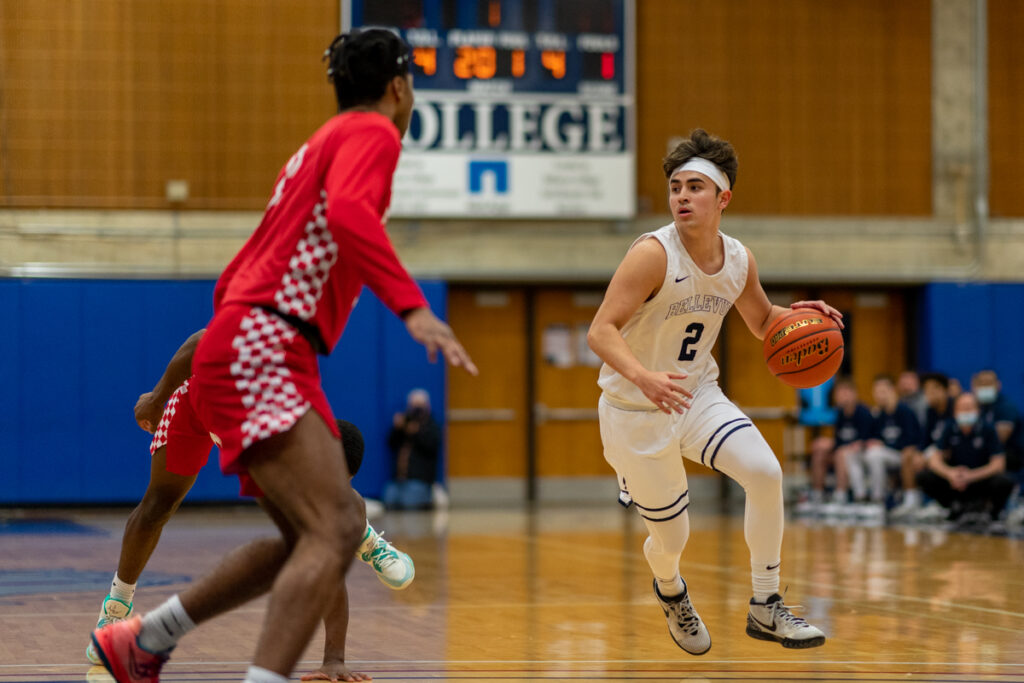 Maui Sze was on fire for the second night in a row as the sharp shooting guard poured in 28 points in a 65-60 win over Spokane today on day two of the NWAC Championships.
Sze was 9-for-18 from the field including 5-for-10 from three-point range while also adding five rebounds, four assists, and two steals.
In a closely contested first half, Sze nailed two consecutive three balls with just over a minute to go to give the Bulldogs a 32-27 lead. Ben Olesen then stole the ball and nailed a three-pointer of his own, as the nine-point swing gave BC a commanding first half lead, 35-27.
In the second half, Bellevue was in control but had to withstand two Spokane rallies that brought them to within three. With :21 left in the game, Spokane rallied back to a 60-57 deficit with a chance for a comeback before Sze then took control from the foul line making all four of his shots down the stretch. The clutch shooting at the line puts Bellevue in the Final Four next week.
Last Updated March 18, 2022
Source: Athletics Department