Date posted: November 20, 2021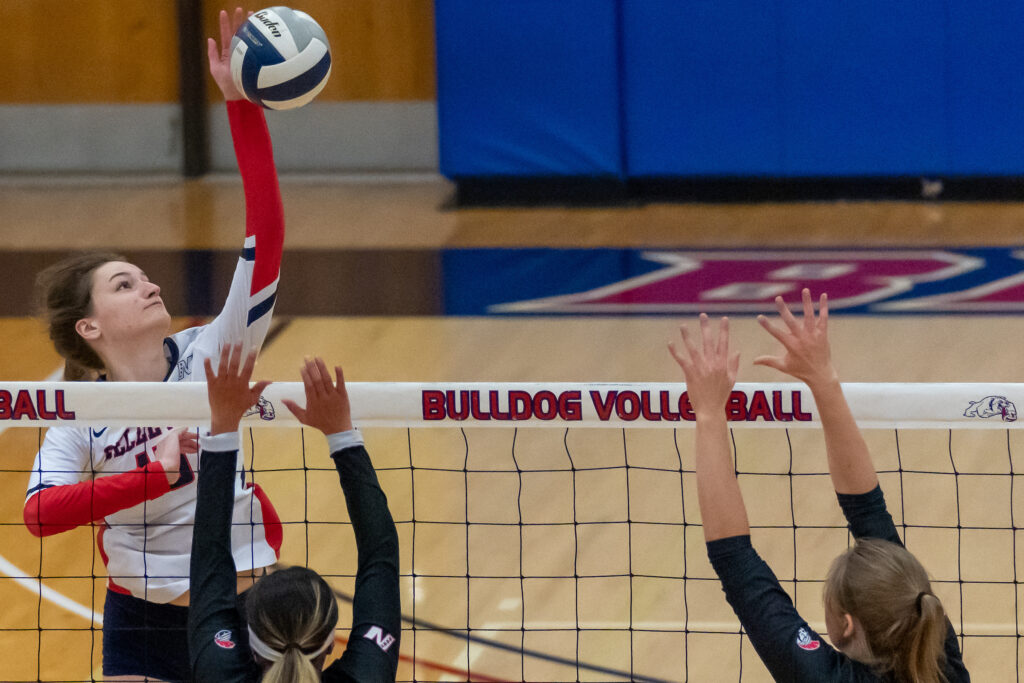 Coming off an thrilling come-from-behind win over Whatcom the night before, Bellevue College nearly won another five-set thriller, but eventually fell 3-2 to Lane (OR) in a loser-out match at the NWAC Championships at Pierce College.
Lane, coming off a long five-set loss in the quarter-finals to Skagit Valley, rebounded quickly by taking the first set 28-26 over BC. The two teams would trade off sets with Bellevue taking set two 25-19 before Lane won set three 25-18. BC then won a tough fourth set 25-22 before the 'dogs ran out of steam in the fifth set, losing 15-8.
The Bulldogs' critical point in the match was set three as the team committed an uncharacteristic nine errors for a .019 hit percentage before rebounding in set four with a match-high 16 kills on no errors.
The 'dogs were in set five at 5-6 before two errors spotted Lane an 8-5 lead. A timeout by Bellevue did little to diffuse Lane as Madie Dowell had an ace followed by a kill by Sophie Johnson, making it 10-5 Lane. A second timeout by Bellevue did little effect as Lanes Carlin Stroud had two big swings to make it 12-5 as Lane never looked back.
Marin Mackey and Meg Perry led the Bulldogs with 11 and 17 kills respectively with Mackey swinging at a .476 percentage and Perry at .371. Setter Justine Benson had 46 assists.
Bellevue, the North Region champions, finished 23-10 on the year.
Last Updated November 20, 2021
Source: Athletics Department