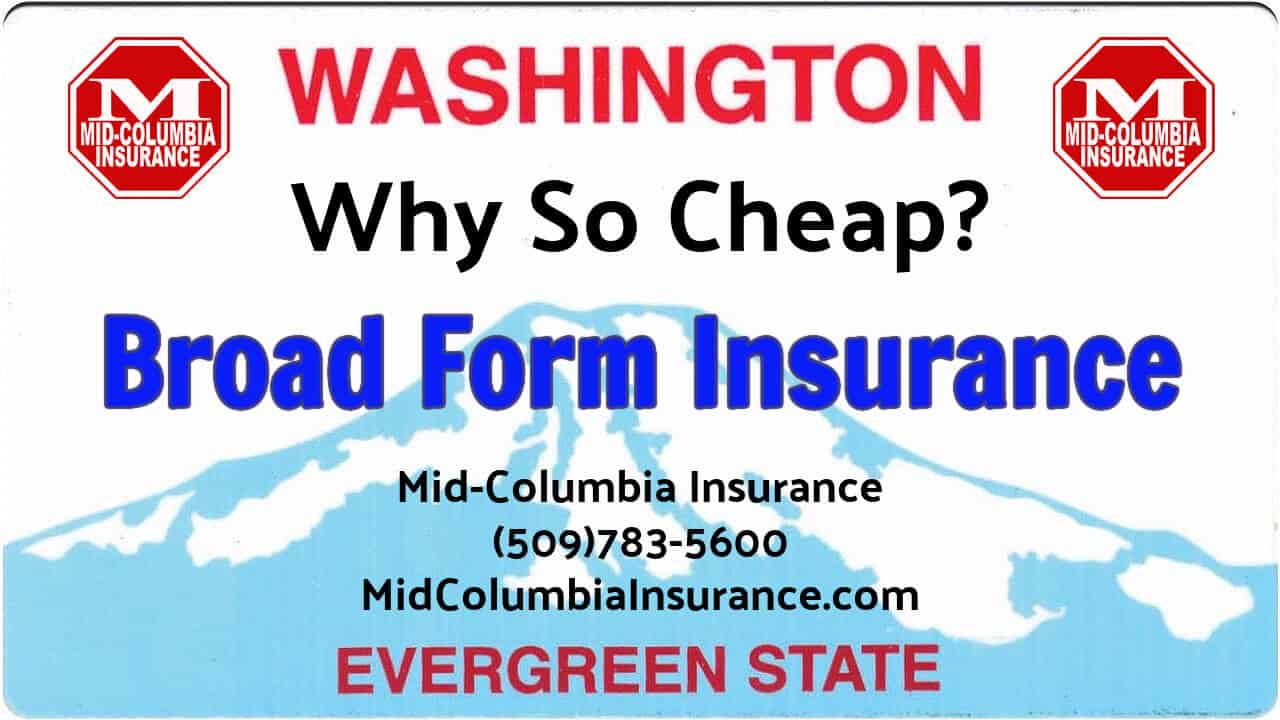 What Does BroadForm Insurance Cover?
Broadform can be used as a bare-bones, cheap option for a driver to drive legally and meet Washington state's minimum liability requirements. You are covered to drive almost any passenger vehicle for personal use.
What Is Not Covered by BroadForm Policy?
You are the only one covered to drive, the company does not have to worry about paying for an accident if you happen to lend your car to someone. The rates for a broad form policy are, therefore, usually cheaper than a regular, single car, policy.
What Can Be Added To the Insurance Policy?
If you want to protect your passengers and yourself, Uninsured Motorist and Personal Injury Protection (PIP) Medical can be added to a broadform policy (just like a regular policy). Comprehensive and Collision (aka "Full Coverage") cannot be added to a BroadForm insurance policy.
Can An SR-22 Be Added To BroadForm Insurance Policy?
Yes! An SR22 can also be added to the policy. A broad form insurance policy is a cheap and easy way to get your license reinstated and begin driving again.
Get Insured Today!
If you are needing broadform insurance, call and talk to one of our insurance professionals directly at (509)783-5600 or fill out the quote form and we will get the quote started and call you. We are happy to offer straightforward advice and discuss your insurance options.
Article Source: Mid-Columbia Insurance Agency