Date posted: December 16, 2021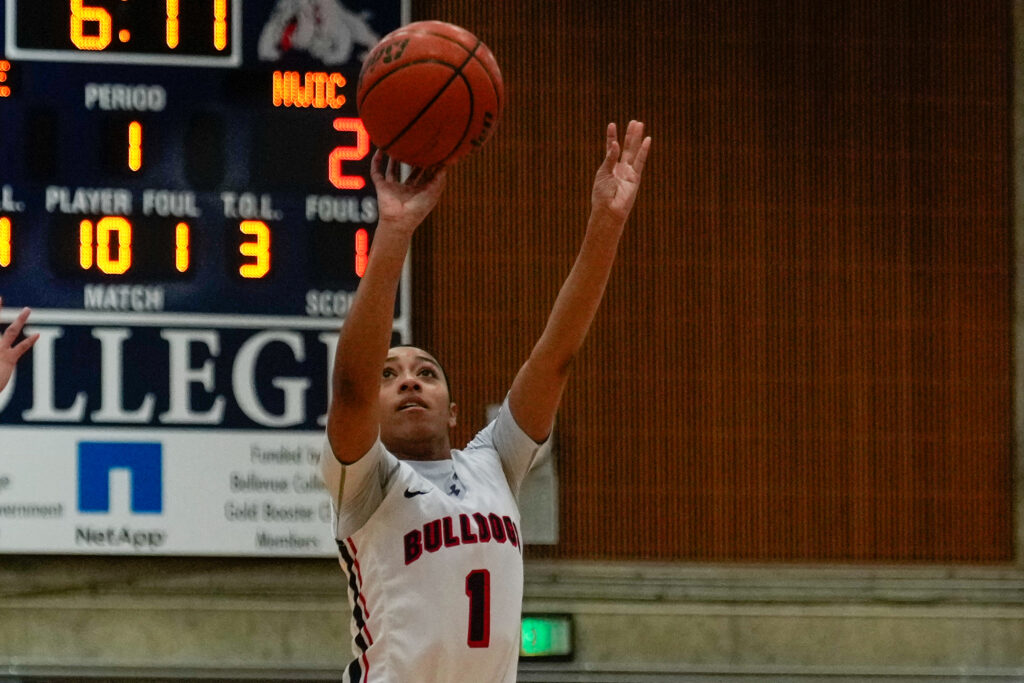 Bellevue College women's basketball fell 76-62 today in the opening round of the Umpqua Crossover Tourney in Roseburg, OR. After leading at halftime 36-31, the Bulldogs let it slip away with a lack of aggressiveness underneath as the Riverhawks capitalized on several putback opportunities. Umpqua had seven offense rebounds and 20 total in the second half while Bellevue only managed one offensive board and seven total.
Umpqua's Shielteal Watah scored 22 points on 10-for-14 shooting in the second half to lead the comeback. Bellevue's Brianna Byrnes led the team with 19 points. Bellevue stayed in the game after losing the lead early in the second half and was down 60-54 with 9:00 to go in the game before the Riverhawks put up seven quick points to extend into a comfortable lead they held for the remainder of the game.
Bellevue faces Pierce tomorrow at 5:00 p.m.
Last Updated December 16, 2021
Source: Athletics Department