Date posted: February 24, 2022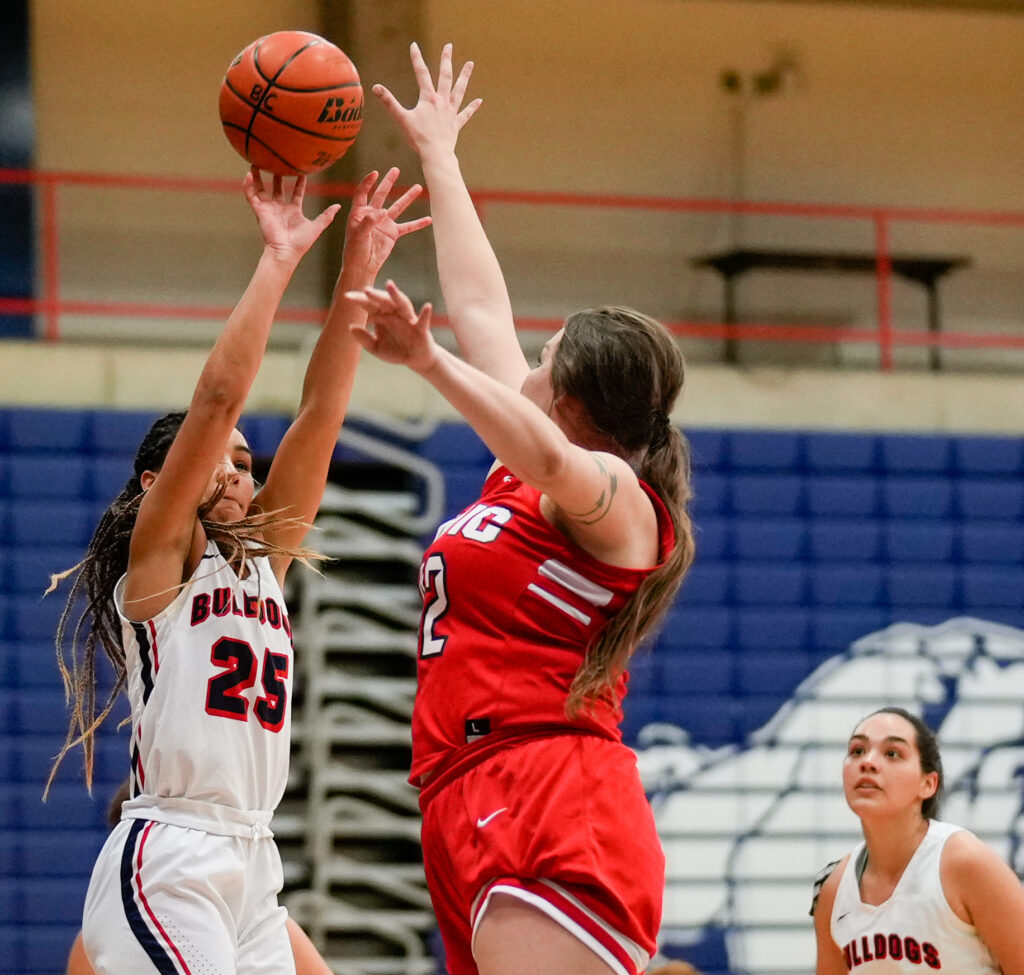 Bellevue College women's basketball played one of it's cleanest games of the year last night in a 60-56 win over visiting Skagit Valley. The victory was nearly wiped out in the later stages of the game as Skagit Valley staged a furious comeback, putting up 29 points in the final quarter to give the Bulldogs a scare.
For one of the few times all season, Bellevue was able to avoid a slow start, up 10-9 after the first quarter. The 'dogs the ran with some momentum in a 16-6 scoring spree as the sophomore trio of Helena van Ess, Jalena Henry, and Brianna Byrnes tallied 14 of the 16 points to put BC up 26-15 at halftime.
Van Ess added another six points in the third as the Bulldogs were up 44-27 after three. Skagit's comeback in which the Cardinals controlled the ball getting off 23 shots compared to Bellevue's 12 was de-flamed by Bellevue's ability to take care of business at the free throw line as the 'dogs made 10-of-13 from the line when fouled, good for 77%. For the night, BC made nearly 80% from the line in a season-high 29 attempts from the free throw line.
While van Ess led the team with 15 points, Byrnes displayed prowess all over the court with 13 points, six rebounds, five assists, and four steals.
Bellevue is now 2-8 in North Region play and 5-12 overall and will play next at Shoreline this Saturday February 26 at 2:00 p.m.
Last Updated February 24, 2022
Source: Athletics Department