Date posted: October 23, 2021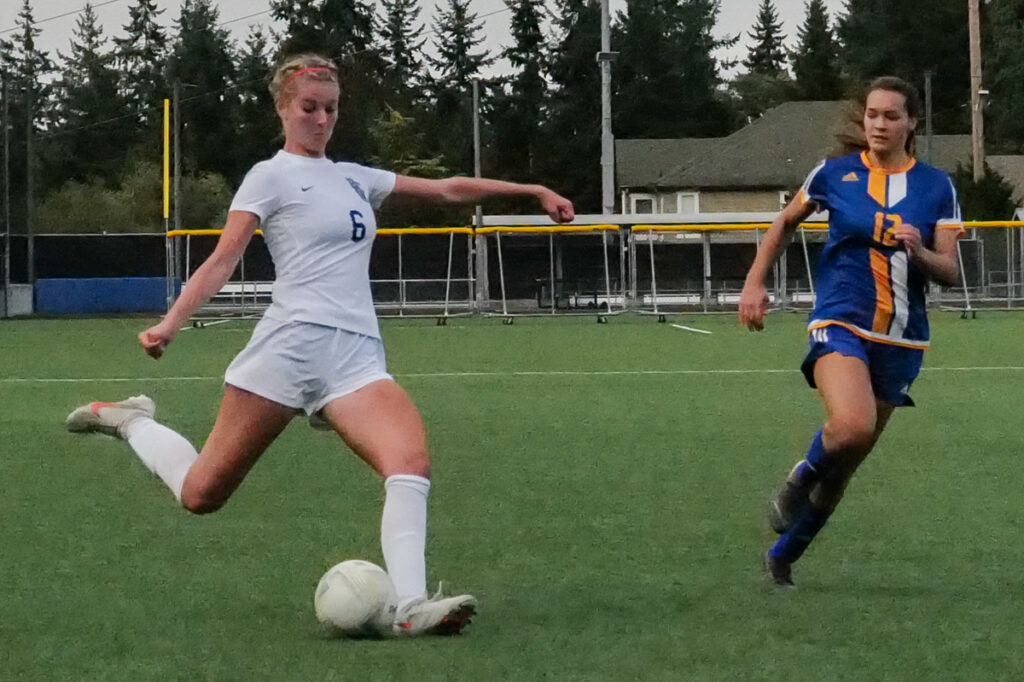 Bellevue College women's soccer fell 3-0 today against visiting Tacoma as the Bulldogs played short-handed with over a half-dozen players out due to injury.
The limited roster allowed Tacoma to control the ball as the Titans got off 19 shots on goal today, constantly applying pressure on Bellevue's decimated squad. While BC sophomore Alexis Lamb got off three attempts on the offensive end, she had limited help due to the fatigue set in on BC's roster.
Tacoma's Maya Williams scored two of the Titans' goals including one in the first 10 minutes of the game. Up 2-0 at halftime, the Titans added one more about midway through the second half to complete the shutout.
Bellevue is 4-5-2 in West Region play and 5-8-3 overall and will host West Region leader Highline next Saturday October 30 at 4:30 p.m. for their final regular season match.
Last Updated October 23, 2021
Source: Athletics Department