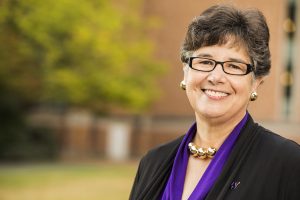 Ana Mari Cauce is the 33rd president of the University of Washington where she has been a member of the faculty since 1986. A graduate of the University of Miami and Yale University, she is a noted scholar on risk and resilience among adolescents and has received numerous awards for her research as well as the University's Distinguished Teaching Award.
Before becoming president in 2015, she served as chair of the Departments of American Ethnic Studies and Psychology, as dean of the College of Arts and Sciences and as provost, the University's chief academic officer.
In 2008, she played a key role in establishing the Husky Promise, a program that has helped more than 40,000 low-income students attend the UW. Since becoming president, Cauce has put a spotlight on the UW's work in Population Health across the University, launched the University's Race & Equity Initiative and been a champion for ensuring the UW and public higher education across the country remain accessible and affordable for all students.
As president, and throughout her tenure, she has worked to advance the University's mission of serving the public good by focusing on the UW's impact on the lives of the people in Washington and throughout the world.
Source: Bellevue Rotary Club