Date posted: May 15, 2022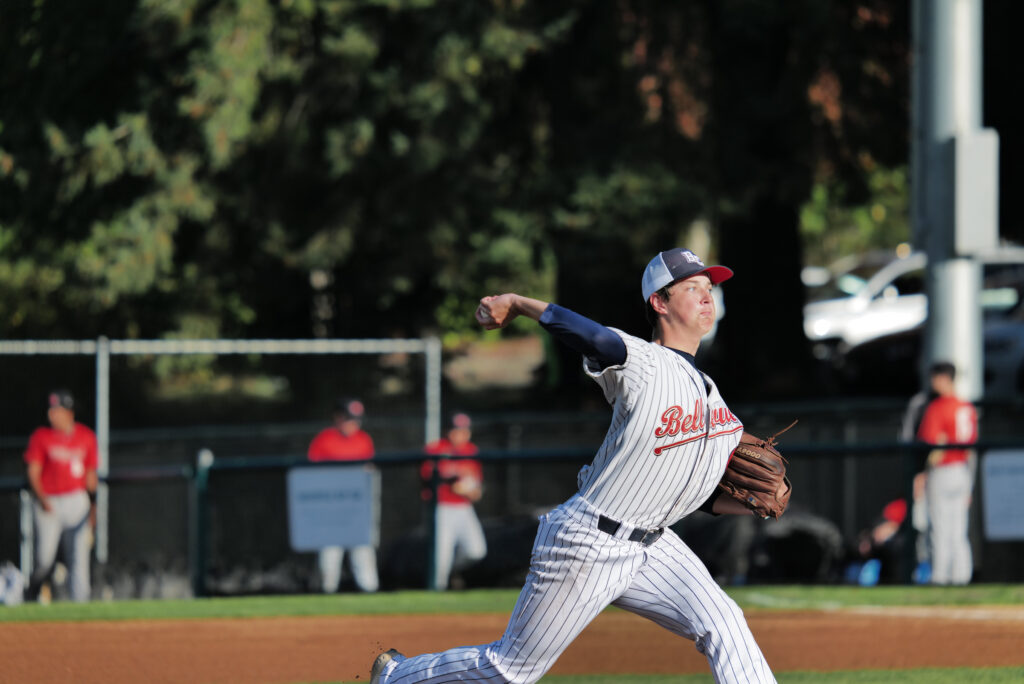 Bellevue College baseball finished out regular season play with a four-game series split with Skagit Valley this weekend. On Friday, Bellevue fell 2-0 before winning 5-3. In yesterday's games three and four, the 'dogs found themselves on the winning end first defeating Skagit Valley 6-0 before falling in the finale 8-1.
Bellevue's offense was stymied by Skagit's Judah Graham and Marques Brown in the opener. The two combined for 14 Bellevue strikeouts as the 'dogs could muster only three hits in the game. The loss overshadowed an excellent pitching performance by Jacob Dahlstrom and Cam Hoiland, as the two combined to yield only four Skagit Valley hits themselves.
In the nightcap, Jacob Kaepernick was solid through six-plus innings in the win. The lefty, on three days rest, walked only one until the seventh inning before being relieved by Ryan Lynch who earned the save with two innings of no-hit ball. Kaepernick allowed only four hits in his outing. Troy Baunsgard doubled and tripled while Damon Ingram had two RBI's in the win.
Rylen Bayne tossed a complete game in the opening win on Saturday. Bayne walked only two while fanning seven while Remy Heckman had a double and 2 RBI's. The 'dogs fell in their season finale as Kenji Suzuki, who recently made his college debut after recovering from a knee injury, was 3-for-4.
The two losses, coupled with the two losses last week to Olympic forced Bellevue into second place in the North Region. The 'dogs still have a glimmer of hope as first place Everett must win one of two games with Olympic to finish out the season and keep Bellevue in second place. If Bellevue ends up in second place, they will host the NWAC North Super Regional with the East Region #3 seed, Yakima Valley, taking on the South Region #4 team at 7:00 p.m. on Thursday night. The winner of that single-elimination game would then take on Bellevue in a best 2-out-of-3 series beginning Friday May 20 at a time to be determined.
Last Updated May 15, 2022
Source: Athletics Department