Date posted: March 1, 2022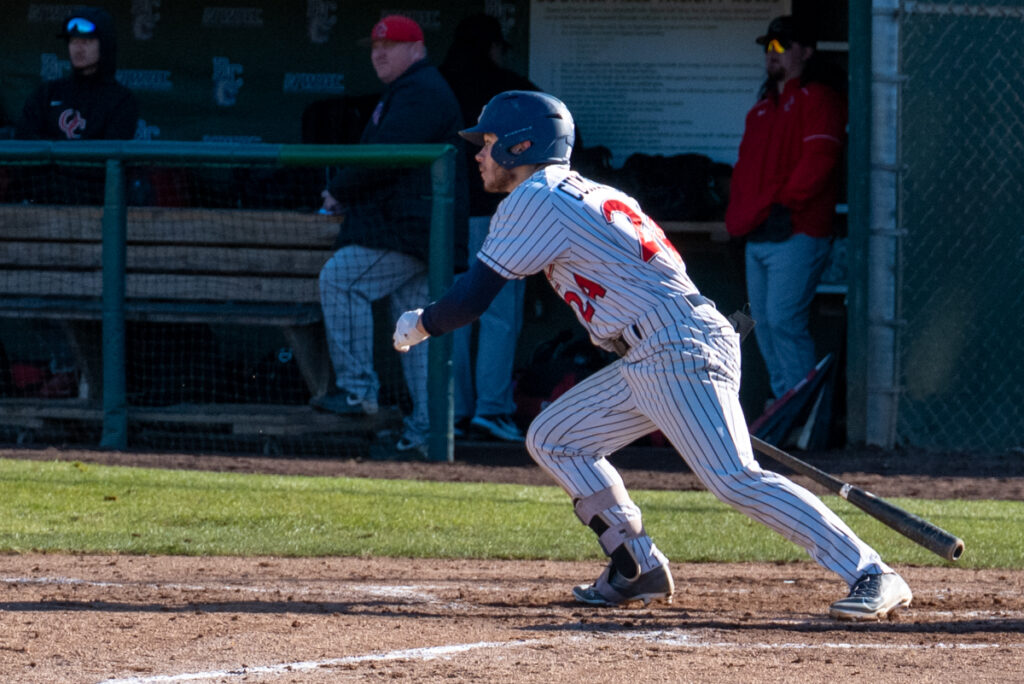 Bellevue College baseball salvaged a split today at Green River losing 8-4 before taking the series with a complete-game win by BC's Jacob Kaepernick in game two 3-1. Bellevue fell victim to early errors as two miscues in the first inning led to an early 3-0 led for the Gators. A solo homer in the third put Green River up 4-0 before Bellevue made a comeback at 4-4 in the top of the fifth on an RBI-single by Jack Rhea and a sac fly by Josiah Santiago. Another error put Green River back up 5-4 before the Gators would tack on three more runs to win.
Kaepernick faced only four batters above the minimum and threw only 68 pitches in the seven-inning complete game win. He walked zero batters while scattering just four hits. Parker Cumberland tripled and scored in the first and also walked with the bases loaded in the fifth for the game-winning RBI.
Bellevue is now 3-5 on the year and hosts Tacoma this Friday at 2:00 p.m.
Last Updated March 1, 2022
Source: Athletics Department