Date posted: February 17, 2022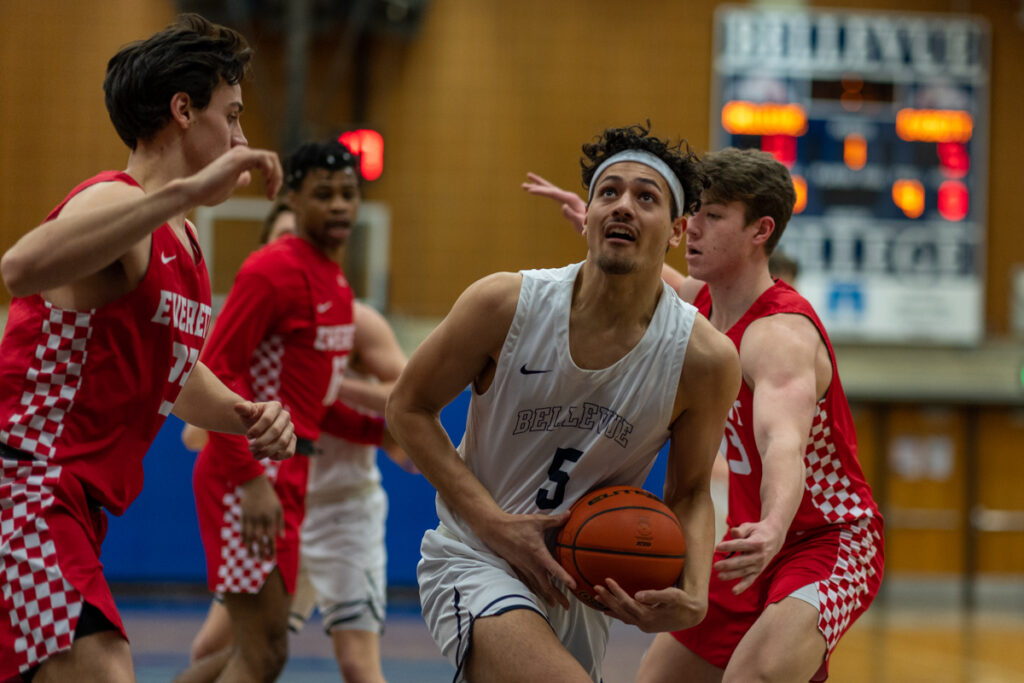 Bellevue College men's basketball came out firing from long range early as the Bulldogs jumped out to a 56-36 halftime lead en route to a 96-82 win over Whatcom.
The 'dogs threw up 10 three-pointers in their first 11 attempts from the field in the first half to set the tone of what type of game would ensue. Bishop Tosi got things started for BC by nailing a three-ball 18 seconds into the game. Maui Sze followed as did Ben Olesen and the 'dogs were rolling 9-0 and never looked back. Seven different Bulldogs drained three-pointers in the first half on a whopping 22 attempts.
Although BC cooled down making only three of 13 from long range in the second half, Nate Johnson controlled the boards for the Bulldogs pulling down six rebounds to limit Whatcom's control on offense and had an 18-9 advantage on the boards keeping the Orcas at bay.
Bellevue's Tosi had 19 points on an incredible nine-for13 shooting night. John Hart was consistent as always off the bench with four-for-five shooting and a perfect four-for-four from the line for 13 points.
Bellevue is now riding a two-game win streak and travels to Everett this Sunday February 21 at 4:00 p.m.
Last Updated February 17, 2022
Source: Athletics Department