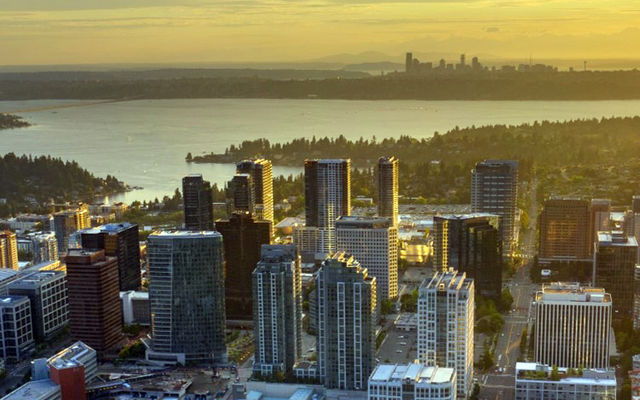 Plus, Grand Connection design guidance, plan for potential levy position and eviction moratorium
On Monday, the City Council received a status update and asked questions about the city's progress following its police use of force policy review. Back in April, the councilmembers were presented with recommendations for policy reforms from an independent, outside review firm, which spent over half a year engaging with the community and reviewing Bellevue Police Department policies and procedures.
The progress report included a timeline for the next 12 months to respond to all 47 recommendations given by the independent review firm and make selected advancements and reforms to Bellevue's policies by June 2022. In addition, certain broad changes to policing policies were made at the state level and will go into effect in July of this year, so Bellevue Police are working to align with those new state regulations.
Seven recommendations from the independent review have already been addressed, including formalizing and publicly posting the department's de-escalation policy, and publishing key reports online and thereby making them easily available to the public such as the K-9 policy, professional standards, and annual use of force data.
City staff will return with quarterly progress updates as the timeline advances and further actions are taken over the next year. The full council discussion from this week is available on replay through Bellevue Television and further detail is available in the meeting agenda item.
Grand Connection design land use amendment adopted
Later, councilmembers unanimously voted to adopt a Land Use Code amendment that establishes design guidelines and standards to implement "Sequence One" of the Grand Connection. The adopted code provisions further the Grand Connection vision and support continued planning for implementation of phase one of the project, while simplifying and clarifying city regulations.
The Grand Connection, to be implemented in two phases, is a council priority and a major people-focused route from Meydenbauer Bay through downtown Bellevue to the Wilburton area. More information on the Land Use Code changes is available in the meeting materials and the council discussion can be viewed on Bellevue Television replay.
Plan for levy position
In other business, councilmembers voted to take a position at a meeting in July on an upcoming ballot measure.
The council will discuss and provide time in the July 12 meeting to hear from proponents and opponents of King County Proposition 1, Regular Property Tax Levy for Children, otherwise known as the King County Best Start for Kids Renewal Levy. They will then vote as a body whether to formally support or oppose the measure, which will be on the general election ballot in November.
More information is in the meeting materials.
Eviction moratorium work
Earlier in the meeting City Manager Brad Miyake gave an update on work requested by the council on a local, temporary mortarium on residential evictions. At last week's meeting, the council unanimously approved a request to have a staff return with a researched assessment on any potential action.
On Thursday, Gov. Jay Inslee announced that he was extending the statewide proclamation until Sept. 30 to act as a "bridge." Given that the state's order makes a city moratorium no longer necessary, the item will not appear on agenda for the June 28 council meeting.
Source: City News