Date posted: January 27, 2022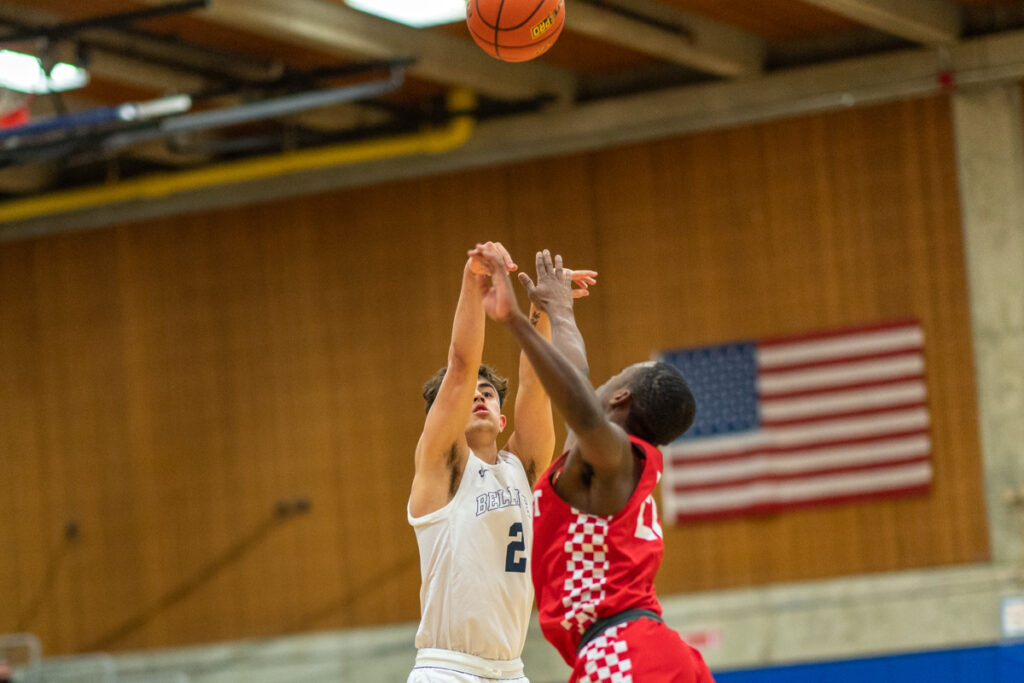 In a dual between the NWAC's top-ranked teams, both teams were on fire offensively with Skagit Valley coming out on top 95-86. The Cardinals, after trailing 39-36 at halftime in an expected tight game, came out and scored 59 points in the second half to overtake the Bulldogs. Both teams had unbelievable shooting nights as BC shot 64% from the field and made six of ten from three-point range, only to be overmatched by Skagit. The Cardinals shot an amazing 20-for26 including 11-for-14 from three point range for 79% as nearly everything they threw up went in.
Both teams wasted no time generating the hot hand as BC's Ben Oleson drained a three-pointer to open up the second half as the 'dogs were up 44-38. Skagit Valley's Hodges Flemming, who made six of seven three-pointers in the half, nailed two in a span of one minute to shift the momentum to Skagit Valley's side as the shoot-a-thon began.
Bellevue would remain in the game but could only get within four points in the half as Skagit cruised.
Maui Sze had 21 points while Bishop Tosi led BC with eight rebounds and added 14. John Hart's hot hand off the bench for the 'dogs matched Skagit's as he made 5-of-6 from the field and was perfect 3-for-3 from the line for 15 points.
Bellevue and Skagit Valley are now tied for first place at 2-1 (BC 12-3 overall). The Bulldogs have a bye this Saturday before hosting Shoreline next Wednesday February 2 at 7pm.
Last Updated January 27, 2022
Source: Athletics Department