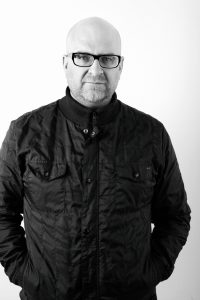 About John Barratt
John Barratt is CEO and president of Seattle-based design and innovation company Teague. For over two decades, John has dedicated his time to building on Teague's 95-year legacy while developing and strengthening its partnerships with some of the world's leading brands, including Boeing, Google, Toyota, Amazon, and Starbucks. John began his career in 1990, working as a product designer at Exatiss Concept in Paris.
After five years, he joined Philips Design in Holland, where he had the fortune to work under Stefano Marzano's direction, building and leading design teams that embodied poetic design, articulate and passionate creative direction, and a missionary zeal to exceed expectations. During his time at Philips, John held leading positions in their Hong Kong, Eindhoven, and New York studios.
In his final role as Strategic Design Manager, he established and implemented a coherent brand language across Philips' range of telecommunication products; and initiated, mentored, and implemented a future-focused ideation process for the then-burgeoning mobile phone market. His global experience in both operational and strategic roles at Philips Design facilitated his move to Teague in 1999.
About Teague
Teague is a design and innovation company. We combine technology expertise with a deep understanding of human behavior to design what's next for companies in automotive, aviation, retail and e-commerce, smart cities, travel and hospitality, telecommunications, and technology. A leader in product, service, and experience design at the intersection of the physical and digital, Teague partners with bold brands that are reinventing the world such as Amazon, Boeing, Google, Starbucks, and Toyota to discover new opportunities and solve complex problems to shape the future. Find out more at teague.com.
Source: Bellevue Rotary Club