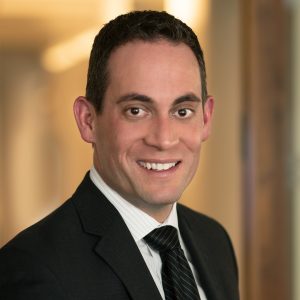 Jon Scholes is president and CEO of the Downtown Seattle Association where he is responsible for the operations and programs of the DSA, a 2100 member association formed in 1958 to create a healthy, vibrant downtown. In his capacity, Jon is also responsible for the management of the 285 block business improvement district that was established in 1999 in Downtown Seattle to provide cleaning, safety, transportation, marketing and public realm management services in Downtown.
He was appointed president and CEO of the DSA in November of 2014 following six years as DSA's vice president of advocacy and economic development. Jon has spent more than twenty years working in nonprofit advocacy, local government and in senior positions on political campaigns at the regional and state levels. Jon served for five years as Chief of Staff to King County Councilmember Julia Patterson and as Research Director and Senior Communications Advisor on Governor Gregoire's successful 2008 reelection campaign.
Jon is currently a member of the Seattle Center Advisory Commission, and serves on the boards of Visit Seattle, Transportation Choices Coalition, the International Downtown Association and Downtown Emergency Services Center. He has served on a number of city and county task forces on transportation, homelessness and housing and was recognized in 2016 as a "40 Under 40" honoree by the Puget Sound Business Journal.
Jon is a graduate of Leadership tomorrow and attended the University of Texas in Austin, before graduating from the University of Washington. He lives in Downtown Seattle with his wife and their twelve year old twins.
Source: Bellevue Rotary Club