Date posted: March 20, 2022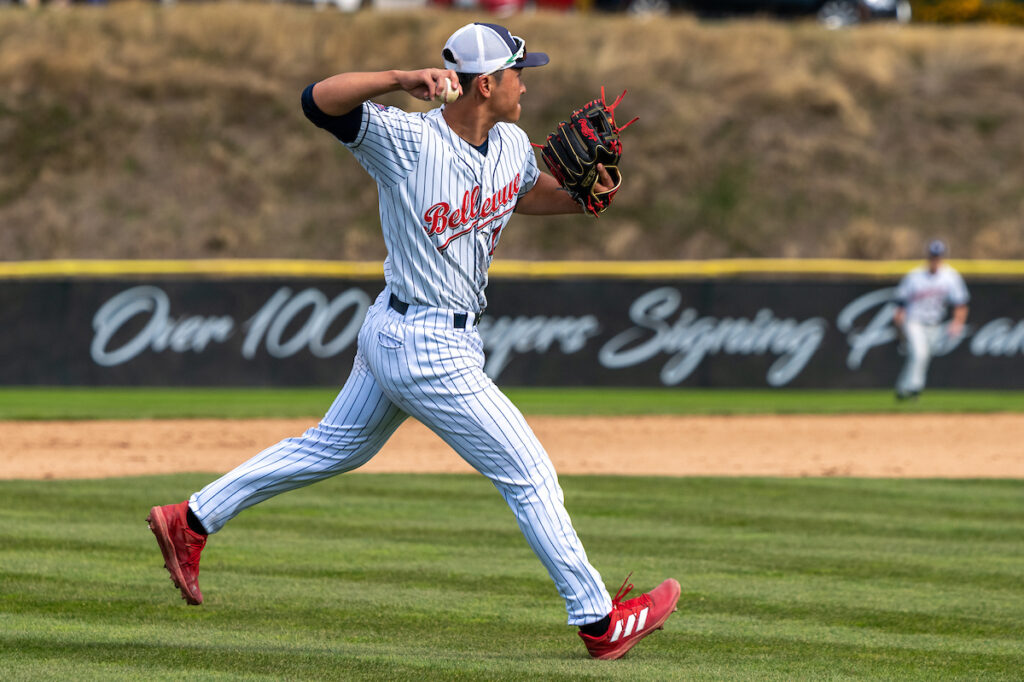 Bellevue College baseball lost three of four in a weekend series with visiting Lane (OR) winning 9-8 and losing 7-3 on Saturday before falling in two close games today by scores of 3-2 and 2-0.
On Saturday, Bellevue won in the bottom of the ninth off the base stealing prowess of Eunsang Yu. After a single by Yu and a stolen base, Yu stole third and promptly scored on a wild throw by the catcher into left field.
In the second game, Lane scored six runs in a critical inning that dictated the outcome in what was essentially a pitchers' duel. Cam Hoiland homered for Bellevue.
In game three, Bellevue faced Lane ace Henry Proger and gave the lefty flame-thrower his toughest game yet as the 'dogs tied the score 2-2 on hits by Troy Baunsgard and Rylen Bayne. The Titans would then plate winning run on two consecutive bunts in the seventh.
In game four, Bellevue was stymied by Lane pitcher Oliver Massie who allowed only one hit in the complete game win. Rylen Bayne also pitched a gem for BC, but fell on the losing end due to one inning in which Lane pieced together two singles and a double to plate the only runs of the game.
Bellevue is 8-12 and heads into their final weekend of pre-season play with a six-game set over three days in Eastern Washington. Bellevue opens with a doubleheader at Spokane Friday Marcy 25 at noon before another doubleheader with Spokane on Saturday. On Sunday, Bellevue will commute down to the Tri-Cities for a single game vs. Chemeketa (OR) before a sixth-game finale vs. Columbia Basin.
Last Updated March 20, 2022
Source: Athletics Department