Date posted: April 11, 2022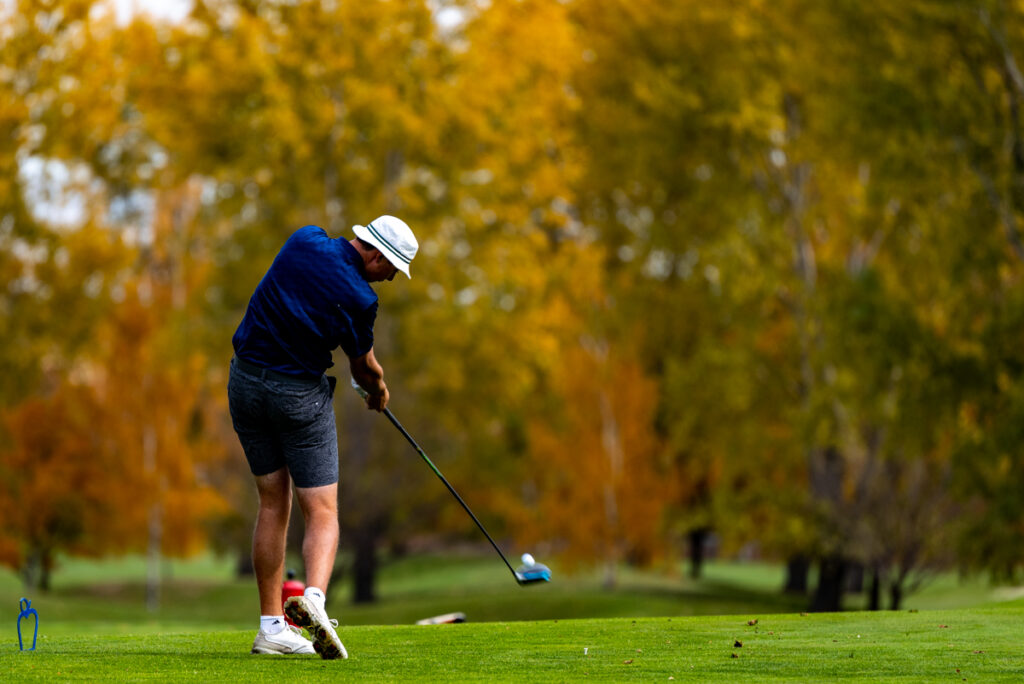 Bellevue College men's golf survived a thriller today and escaped with a season-opening victory by a single stroke at the Grays Harbor League Match at Highlands GC. Although BC did not take home medalist honors, Austin Duffy's closing even par score of 70 was just enough for the 'dogs to withstand North Idaho's Tyler Vassar, who shot 67-68 to win the individual title.
Duffy shot 69-70 to finish second in the individual competition. Dalton Dean finished tied for fifth shooting 70-71 while Dallon Bennett shot 69-74 to finish eighth overall. Tyler Spalti rounded out BC's scoring with a 74-72.
Duffy went birdie-birdie on holes four and five and settled with two bogeys for the remainder of the round to clinch the win for Bellevue.
The Bulldogs will now host the next NWAC League Match at Bellevue GC on April 24-25.
Last Updated April 11, 2022
Source: Athletics Department