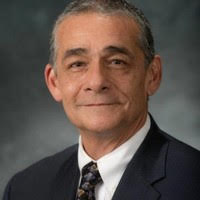 Founder & CEO at Consolidar Network
Mike Sotelo is a nationally recognized leader in work place safety, workforce development, and a visible leader in the Pacific Northwest construction industry. He has served in a number of prominent leadership roles that make him uniquely qualified to serve client needs for safety consulting, risk management assessment, and workers compensation retro programs. Some of Mike's past leadership roles include:
Founder and President of Approach Management Services for 14 years
Partner and Vice President Field Operations at WG Clark Construction
Chairman of the Associated General Contractors (AGC) of America industry association
Chairman of the AGC Safety Team
Member of the Association of Construction Occupational Safety & Health (ACOSH) organization
Founder of the SMART Association, whose mission is to promote safety for all industries​
Mike has always been active in service organizations that give back to the community. He is the cofounder, organizer, and Board Member of Plaza Bank, Past Chair of the Hispanic Chamber of Commerce, Former Chair of the Seattle Police Foundation, Board Member of Regence, and is a member of the Board of Directors for the Washington Business Alliance.
Source: Bellevue Rotary Club