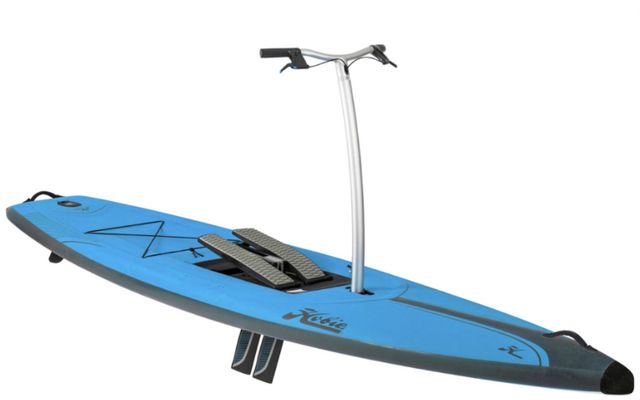 For anyone whose first thought was "WHAT is a peddle board?" Please allow me the pleasure of introducing you to this contraption.
Imagine, if you will, a standup paddle board and an elliptical loved each other very much, got married and had a baby.
This is that baby:
Amazing, right? Obviously.
I rented this peddle board from REI Boathouse at Meydenbauer Bay Park. A two-hour rental cost around $60, which comes with a life vest, and a dry bag upon request. You make the board move with the peddles, and turn it left or right using the handles on the handle bar. To brake – you stop peddling. The board has a spot in the back where you can tie up your dry bag.
I found the peddle board to glide through calm waters compared to a standup paddle board (but that might be because I lack upper body strength) and requires a bit more effort when the waters get choppy.
As a bonus, you may have a lot of onlookers when you use this.
Back to Parksploration main page
Source: City News