Date posted: February 10, 2022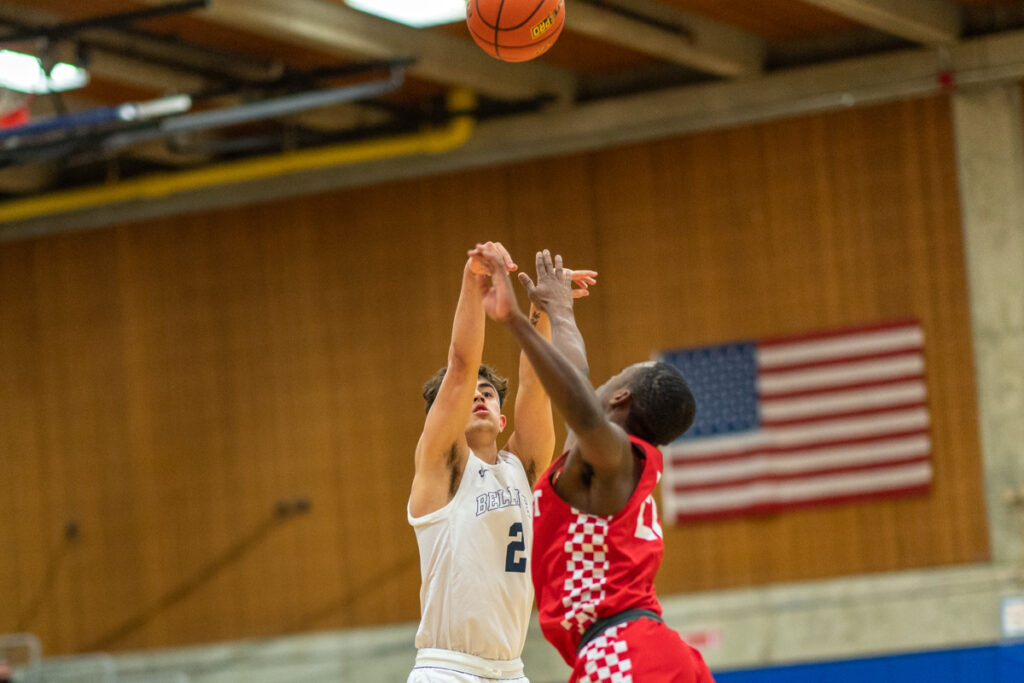 Bellevue College men's basketball and visiting Peninsula College traded blows in both halves with the Pirates coming out on top 85-80 last night at Courter Family Athletic Pavilion.
Bellevue was first to come out on fire as the Bulldogs led 43-35 at halftime. Sharp shooter Maui Sze was hot early on draining 4-of-6 including a perfect 2-for-2 from three-point range and led BC with 12 points in the half. John Hart also was a major contributor with seven points.
In the second half, while Bellevue still shot at a 52% clip, Peninsula was just better, especially from long range as the Pirates outscored BC 24-6 from three-point territory. The inability to stop the outside shooting has now haunted Bellevue for the last four games. Hart maintained his pace in the second half with another 10 points and was Bellevue's lone long range threat, making both of BC's only two three-pointers in the half.
Peninsula's threat from long range came at the most critical time with the game tied at 74 with 1:21 left in the game as the Pirates' Jaylin Reed put Peninsula up 77-74. Reed then scored four more points down the stretch as Peninsula preserved their lead by going a perfect 6-for-6 from the line when Bellevue had to go into foul mode to obtain any chance of a comeback.
Bellevue is now 2-4 in North Region play and 12-6 overall. The Bulldogs travel to Edmonds this Saturday for a 4:00 p.m. game.
Last Updated February 10, 2022
Source: Athletics Department