Dear Bellevue Rotary Friends,
While contemplating my 2022 return trip to Nepal after a two-year absence, I've been reflecting back on my first trip to Nepal in 1997, twenty-five years ago.
On that initial visit as a volunteer photographer for NYF, a US-based non-profit helping needy children in Nepal, and accompanied by my son Aaron (aged eleven at the time), I had an epiphany in the chilly early hours of February 24th. Bundled up in extra layers of clothes, cozy within my sleeping bag, watching Aaron sleep through the cacophony of barking dogs, I tearfully envisioned re-focusing my life, being a 'planter of seeds'- leading by example and showing others what is possible if you give of yourself in service to those in need.
I found my purpose that night, my calling, what I was meant to do in life.
So much has transpired over the past 25 years. It's been an emotional roller-coaster ride of mostly highs, a few lows and lots of lessons learned.
Timely serendipitous meetings, and incredible Rotary-based projects and programs helped lead to the beginning of TRIFC in 2006, which has driven a multitude of positive impacts for people with disabilities.
I'm heading to Nepal on Monday, April 18th for my 30th visit! I'll be posting and reporting along the way so stay tuned for updates…
Yours in Rotary,
Rob Rose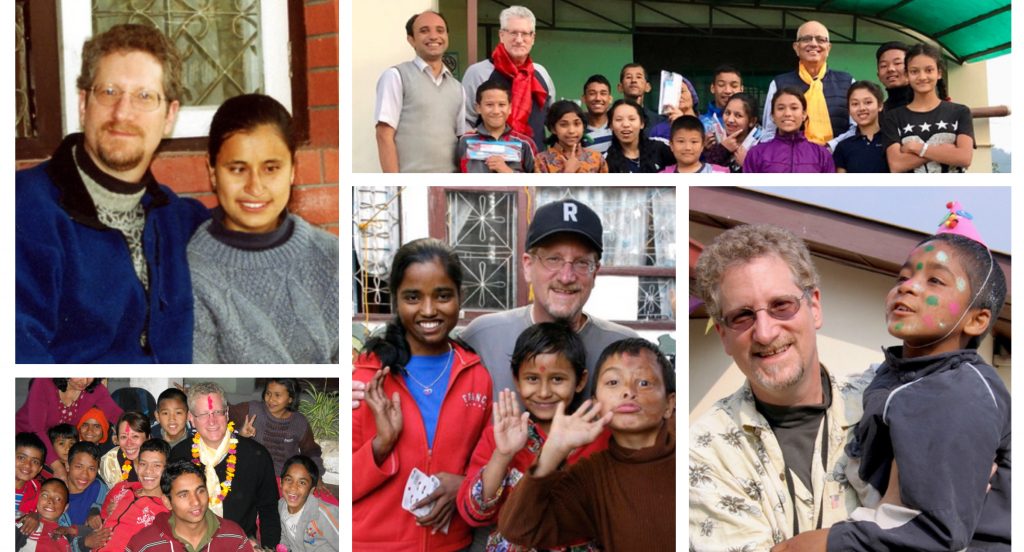 Source: Bellevue Rotary Club