Date posted: May 22, 2022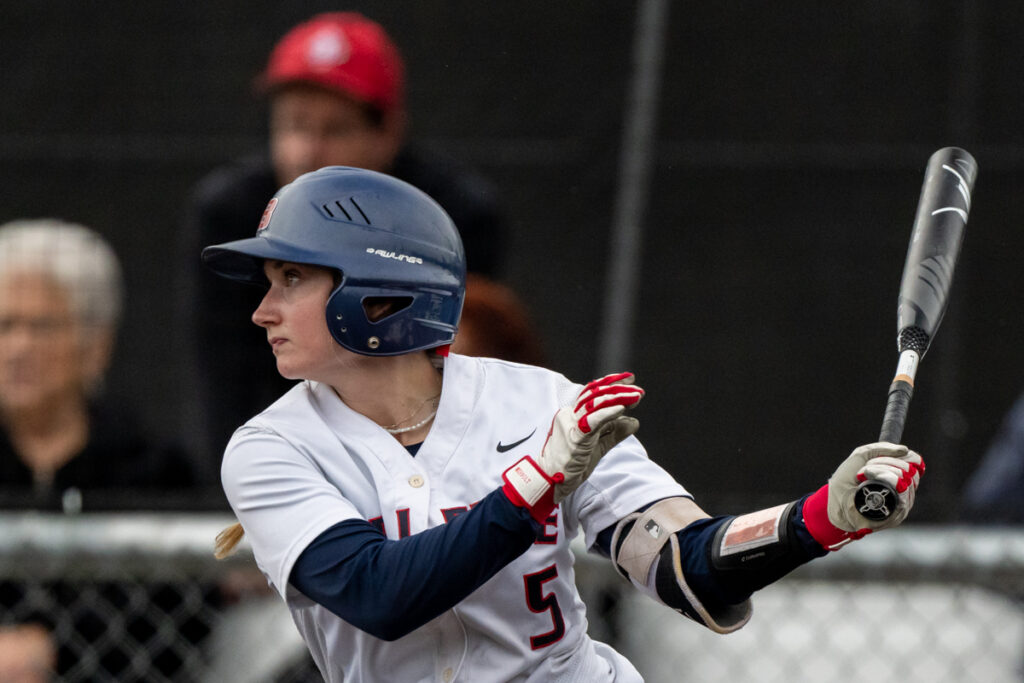 Bellevue College softball nearly pulled off a historical feat today but eventually fell 8-7 in extra innings to Mount Hood in the NWAC title game in Spokane. Needing to win twice, Bellevue put up a threat early by jumping out 4-0 in the first inning. Haley Winckler and Christina Tadvick both doubled to lead the early scoring spree. BC tacked on two more runs to make it 6-0 giving early indication there would be a game two following. Mount Hood would chip away at Bellevue ace Kaci Imus forcing a pitching change with Morgan Schults switching spots from first base to pitcher for Imus.
Bellevue added another run in the top of the sixth on a Madison Shepard single making it 7-4 before the Saints rallied in the bottom half of the inning plating two more runs. The late rally prompted Imus to return to the mound for a second time to minimize the Saints' late rally. In the bottom of the seventh with two outs, Mount Hood's Leslie Main, who previously played at Bellevue College, singled home the tying run to take the game into extras.
In the bottom of the eighth, Imus recorded two quick outs before Mount Hood rallied for the walk-off win. Kelci Studioso, who was named MVP of the North Region earlier in the day, led Bellevue by going 3-for-4. The sophomore leadoff hitter was an AFCA All-American last year and followed up with a stellar sophomore campaign helping lead BC to their historical finish.
The Bulldogs had several thrilling games including a wild 16-15 extra inning win in their opener and a 17-11 loser-out win over Everett, in which the 'dogs scored eight runs in the final inning and pounded out 17 hits off Trojan ace Kaylie Hoskins, who prevoiusly dominated Bellevue's offense during regular season play.
The season will go down as one of the all-time best squads in BC softball history. The squad endured a last second coaching change two weeks prior to the start of the season as assistant baseball coach Cody Anderson, who was offered by the baseball staff to help the cause for the softball program, stepped in and led Bellevue to an overall record of 34-6 and their best finish ever at the NWAC Championships in the history of the program.
Last Updated May 22, 2022
Source: Athletics Department