Date posted: April 23, 2022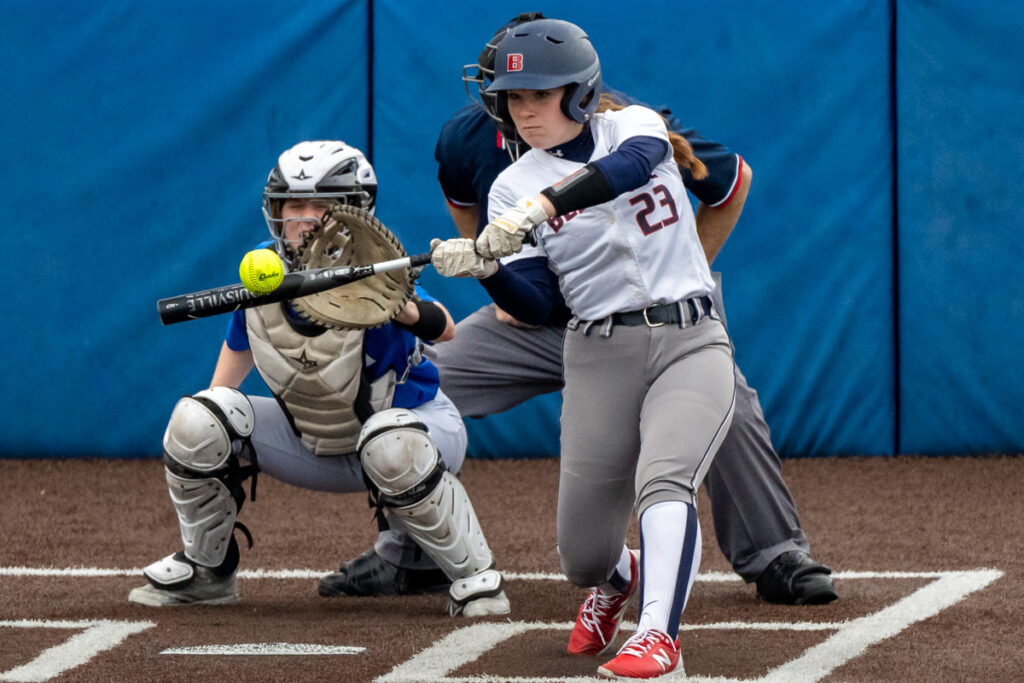 Bellevue College softball swept a doubleheader today against visiting Skagit Valley by scores of 6-3 and 12-4.
In the opener, Christina Tadvick's three-run home run was the difference maker as the Bulldogs put up four runs in the second inning to establish enough of a lead to secure the win. Tadvick's blast brought home Isabella Qunell and Zoey Morris who each had singles.
In the nightcap, the 'dogs pounded out 18 hits as Kelci Studioso, Kaci Imus, Taylor Wong, and Tadvick all had three hits. The third inning was the big one for BC as Madison Shepard had a three RBI double in the six run third.
Bellevue is now 18-1 in league and 24-2 overall as they stand alone in first place in the North Region. Bellevue travels to Edmonds next Friday April 29 for a 2:00 p.m. doubleheader.
Last Updated April 23, 2022
Source: Athletics Department