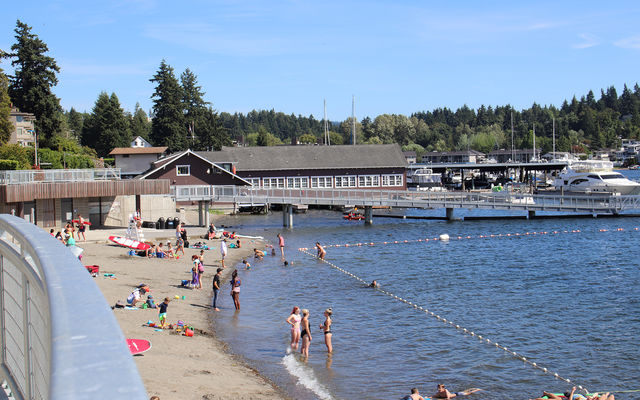 The City of Bellevue has reopened the swimming area at Meydenbauer Bay Park following a closure due to high bacteria levels in the water.
Closure of the Meydenbauer Bay swimming area on Aug. 13 came at the direction of Public Health – Seattle & King County. The swimming area, located at 9899 Lake Washington Blvd., was reopened after testing indicated that bacteria have returned to a low-risk level.
Lifeguards are on duty noon-7 p.m. daily at Meydenbauer Bay Park, plus Chism Beach Park and Enatai Beach Park, through Labor Day, Monday, Sept. 6.
King County Water and Land Resources, in cooperation with local jurisdictions, routinely tests and monitors water quality at beaches on Lake Washington and Lake Sammamish to ensure that they are safe for swimmers.
Source: City News