Date posted: March 17, 2022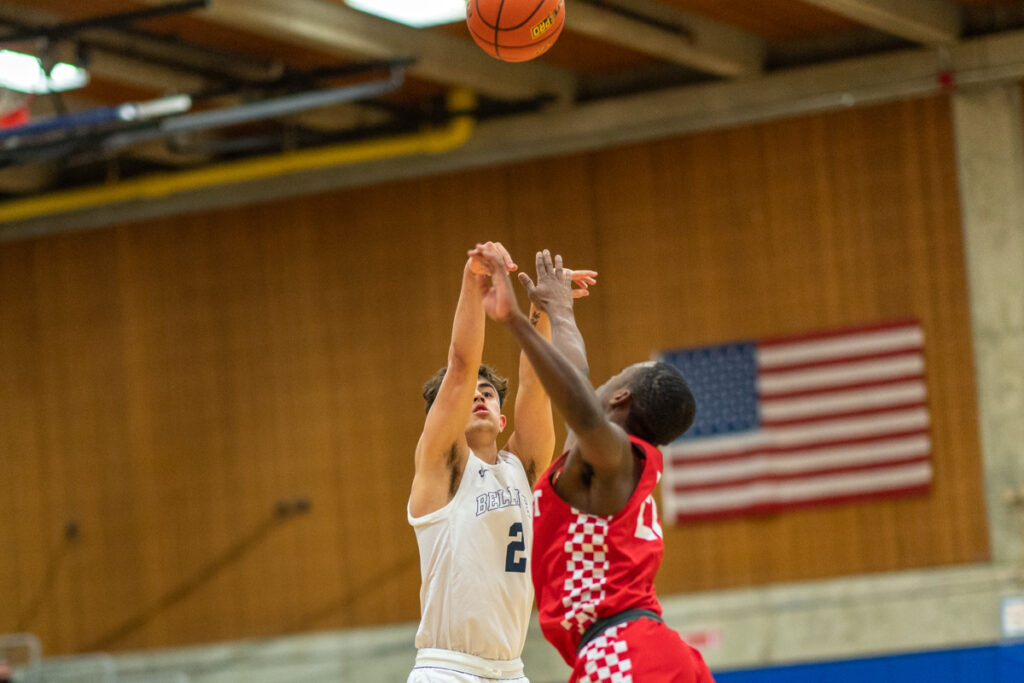 In a matchup billed as perhaps the toughest opening-round game of the NWAC Sweet Sixteen Championships, Bellevue defeated Umpqua 82-78 in a thriller at the Walt Price Center at Everett Community College. Bellevue, who spent time ranked as the top team in the NWAC earlier this year, came into the game as the North third seed and battled the South two seed in the Riverhawks, coming in with a record of 22-5. In the final NWAC Ticketsmarter Coaches' Poll, The Bulldogs came in at number seven with Umpqua at six.
The matchup on paper, which appeared to be dead even, was indeed a see-saw battle as the teams both had small leads throughout the game before Bellevue held the lead for the second half. Although the 'dogs kept Umpqua at bay in the second half, the biggest lead BC could keep was six points, as the Riverhawks kept staging rallies.
In the first half, Bellevue was fortunate to have a 40-36 lead at halftime as Umpqua controlled the boards with a 19-9 advantage but gave away any opportunity to cash in on a lead by turning it over 10 times. Maui Sze was hot for BC, sinking 6-of-8 from the field and dishing out three assists. Aydan Janssan was 4-for-5 from the field and between the two of them, kept BC in control.
In the second half, Umpqua battled back after Bellevue showed flashes of distancing themselves away from the Riverhawks. After tying the game at 50-50, Bellevue's Bishop Tosi responded with a dunk to keep BC in the lead. Umpqua would get no closer although put in a scare as Talon Valdes put in a layup with :13 left to pull Umpqua to within 80-78. After an intentional foul put Sze on the line, the sharp-shooting threat for the 'dogs responded sinking both to give Bellevue the 82-78 lead which would hold until the buzzer. Sze had 26 points while Janssan had 19 on 7-for-9 shooting. Tosi had 16 points and was a force underneath with a team-high nine rebounds.
Bellevue now plays Spokane, a surprise winner who knocked off the West top seed Lower Columbia today, in quarter-final action tomorrow at 3:00 p.m.
Last Updated March 17, 2022
Source: Athletics Department