Date posted: October 17, 2021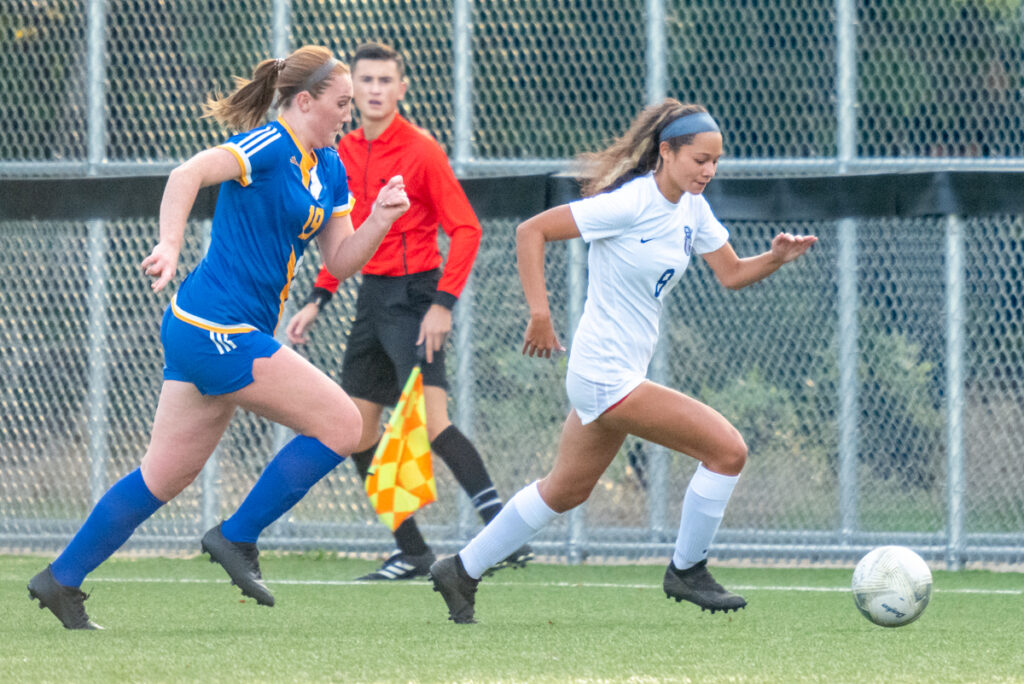 Bellevue College women's soccer hosted Centralia yesterday and came away with a 2-2 draw.
In a team-wide improvement in ball control by BC, the Bulldogs were able to make an adjustment from recent matches by getting off 13 shots on goal yesterday. Centralia's keeper Marisol Vargas was pounded all day by Bellevue's Alexis Lamb, Natalie Hawkins, Bri Hugus, and Brooklynn Dwight but only came up with 2 goals all game.
Hawkins delivered first early on just 9:03 into the match to make it 1-0 Bellevue. The 'dogs went into halftime with the 1-0 lead before Centralia answered by tying then taking the lead 2-1 in a span of two minutes early in the second half.
While initially stunned the Bulldogs continued their aggression but still came up empty-handed until Hugus finally got one to cross the line with nine minutes left for the tie.
The tie puts Bellevue at 4-4-2 in league and 5-7-3 overall and remain in third place in the West Region. Bellevue has two pivotal matches left against Tacoma and Highline which may determine their playoff fate with those two matches being the only ones left in league play.
BC travels to Tacoma next Saturday October 23 for a 12:00 kickoff.
Last Updated October 17, 2021
Source: Athletics Department