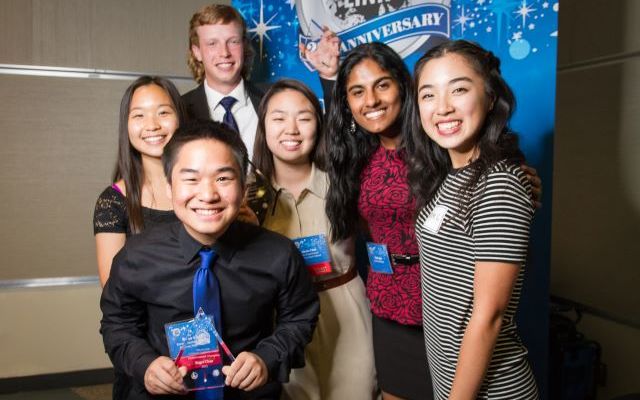 Do you know a Bellevue child or teen who has championed a cause, served the community or advocated for diversity and social justice? Nominations are now open for the 32nd annual Community Leadership Awards.
The awards are sponsored by Bellevue Youth Link, a youth leadership program supported by the City of Bellevue and Bellevue Public Schools.
At the Awards page, you can find background about each award category and submit an online nomination through 5 p.m., Friday, May 6. Awards will be presented at the 32nd annual Community Leadership Awards on Wednesday, May 25, 6-7:30 p.m. at City Hall, 450 110th Ave. NE. The event will be free and open to the public.
Nominations are being accepted in the following categories:
1. Advocacy for Cultural & Heritage Pride
2. Advocacy for Education
3. Advocacy for Family Support
4. Advocacy for Social Justice – Group
5. Advocacy for Social Justice – Individual
6. Advocacy for Well Being
7. Advocacy in Sports & Recreation
8. Environmental Champion
9. Excellence in Youth Arts
10. Outstanding Creative & Innovative Thinker
11. Outstanding Elementary School Student
12. Outstanding Middle School Student
13. Outstanding High School Student
14. Outstanding Inclusivity & Allyship
15. Outstanding Youth Volunteer
16. Unsung Hero
17. Norm Maleng Social Justice Award*
18. Bellevue Youth Council "MVP" Award*
19. Phil Kushlan Volunteer Award*
*Bellevue Youth Link participation is required for these awards.
For more information or for accommodations, please contact Bellevue Youth Link at [email protected] or 425-452-2846.

Source: City News