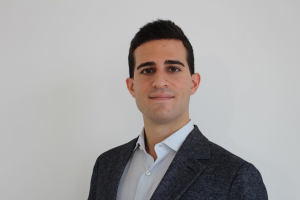 To date, Alvaro's career has been centered in banking, finance, private equity, tech, and venture capital.
In the early days he started in banking in London working at the third biggest Spanish bank at the time, participating in its European corporate expansion. After receiving a full scholarship for graduate studies, he decided to go to the University of Washington to get his Masters. While completing his studies, he interned as a mentee with Jim Potter, where he learned the secret sauce of discipline, business integrity, and deal making while together generating more than $2M net value in less than four months.
After his graduate studies, he went to oversee about $425M of a $2B institutional private equity fund, where he also directly executed value added strategies for about $60M with more than fifteen percent savings and double digit ROI.
A tech finance career at Microsoft was the next step, as a Finance Manager for the top revenue line of U.S Enterprise Services ($2.1B) to expand digital transformation; contributing to a constant growth in the business and new AI initiatives.
His next step was to move to a Blockchain VC firm, where with the help of a team of about 14 people ranging from engineering, to marketing, strategy, and creative, they brought up the valuation of a portfolio of 31 international blockchain companies several orders of magnitude, and contributed to an overall company valuation north of $1.7B at its peak. He then decided to start his own private equity firm, and Gaudium Capital was founded in 2018 with a focus on private equity in the technology sector. After a phase of aggressive international growth, all of the technology side of the business got merged with Honan Group and Trinity Exponentials to form Yunity. Subsequently, Gaudium Capital restructured to remain purely focused on non-technology related deals, with an emphasis in private equity, alternative asset classes, international real estate trophy assets, and M&A.
Alvaro has since been focusing his time at Yunity, bringing a vast, global VC network, and a strong management & execution background. His current main focus is launching the Yunity Alpha Hedge Fund, an institutional Hedge Fund focused on the leading edge of distributed financial systems. He is also a General Partner at Odyssean Digital Asset Management, where he developed the corporate strategy and setup with the CEO and initial team. As of April 2021, Odyssean Digital Asset Management has nine months of live trading, trailing an annualized return of 90.8%.
Throughout his career, Alvaro has been a speaker and lecturer at several events in the U.S, China, and Europe. He also sponsored the first Decentralized Finance speaking event in Seattle with Ethereum core developers in 2019, and provided expert testimonial for two blockchain bills in Washington State in front of house and senate committees. In his free time, he enjoys contributing to Rotary International where he participates in the Diplomacy Taskforce and the Finance Board for Seattle 4. He also enjoys being a mentor for CoMotion at the University of Washington, #7 in the Nation for number of startups launched. He writes and constantly reads philosophy, with a focus on existentialism and stoicism; and he believes that everything is ephemeral.
Source: Bellevue Rotary Club