Date posted: March 27, 2022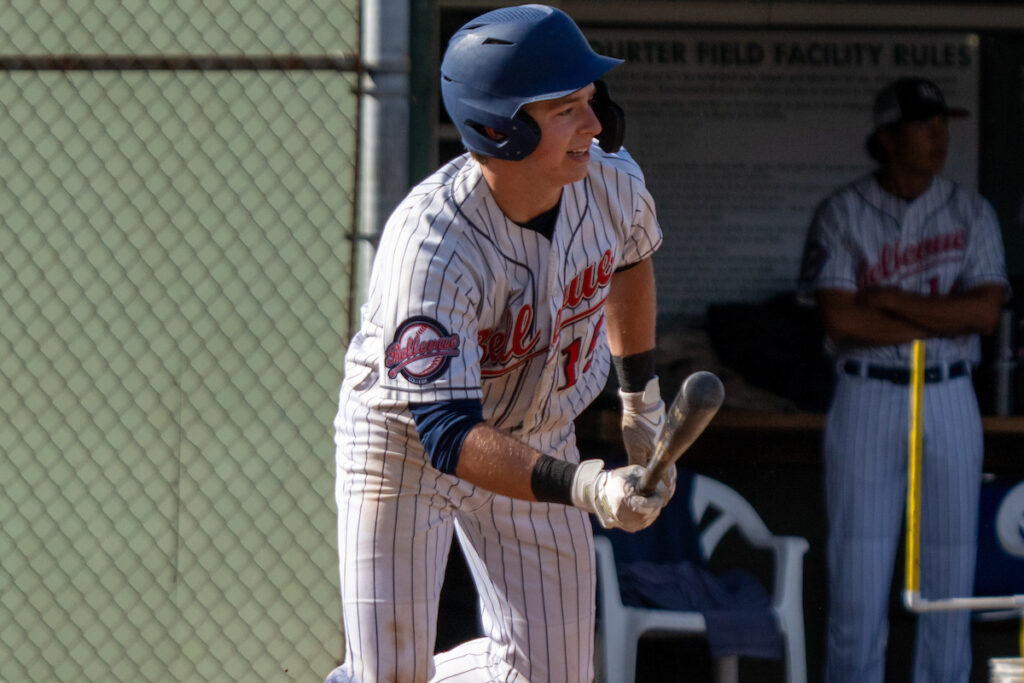 Bellevue College baseball continued their final day of their six games in three days road trip with a pair of losses in Pasco. In the opener, Bellevue went to extra innings against Chemeketa (OR), falling 12-11 before losing 5-1 to host Columbia Basin.
Against Chemeketa, Bellevue had an 8-4 lead before surrendering five runs in the top of the ninth as Bellevue had to use players out of position to pitch in the later innings due to the heavy game load over the three day period. Bellevue would then tie the game in the bottom of the ninth as Nate Cain led the inning of with a single and later scored on a walk to Jack Rhea. In extra innings, Bellevue experienced the new tie-breaker rule for the first time as a runner is automatically placed at second to start the extra inning. Chemeketa would plate three runs to go up 12-9. With a three-run deficit, Bellevue made things interesting in the bottom of the tenth on a two-run homer by Daniel Goon. Bellevue would put the tying run at third base but came up just short. Josiah Santiago homered and Jack Rhea was 2-for-2.
In the finale, Bellevue's bats ran out of steam after the exhausting first game as the 'dogs could bang out only three hits in the game, with two of those by Troy Baunsgard. Bellevue's power surge came alive this weekend as the team went from last to first in the NWAC and lead the conference after banging out 10 home runs over the weekend.
Bellevue will take a much deserved rest break before entertaining Shoreline at home Thursday March 31 at 1:00 p.m. in the North Region opener.
Last Updated March 27, 2022
Source: Athletics Department